Mexico is a popular destination for many tourists and travelers around the world, having over 66 million visitors a year. From Los Cabos to Punta Mita, Mexico has scenic beaches, great food, and amazing culture that will entice anyone and make them want to visit the area. But just like in any other country, safety concerns among travelers considering a vacation in a country or area foreign to them are sure to arise.
So how safe is Punta Mita Mexico? The short answer is Punta Mita is very safe for locals and tourists alike. As long as you stay in Punta Mita and do some research on which other areas are safe to visit, you shouldn't be too worried about the security on your trip.
Is Safety a Concern in Punta Mita?
With the rampant news stories highlighting Mexico's criminal activity and criminal organizations, it's quite understandable that you're worried about security when planning your Mexico City vacation. Though these stories can make anyone have second thoughts about visiting Mexico, these events happen in very isolated areas. In fact, around 95% of Mexican cities and neighborhoods have a lower crime rate than the United States. This includes the entire peninsula of Punta Mita.
Punta Mita is a huge tourist destination thanks to its beautiful beaches and world-renowned golf courses and unparalleled service. With the crowds it draws, not only do the local government employees take necessary measures to ensure everyone's safety, but most establishments will also hire security and take safety precautions for an added layer of security. Overall, Punta Mita is a safe place to visit and doesn't pose any major threat to its visitors.
Safety Tips in Punta Mita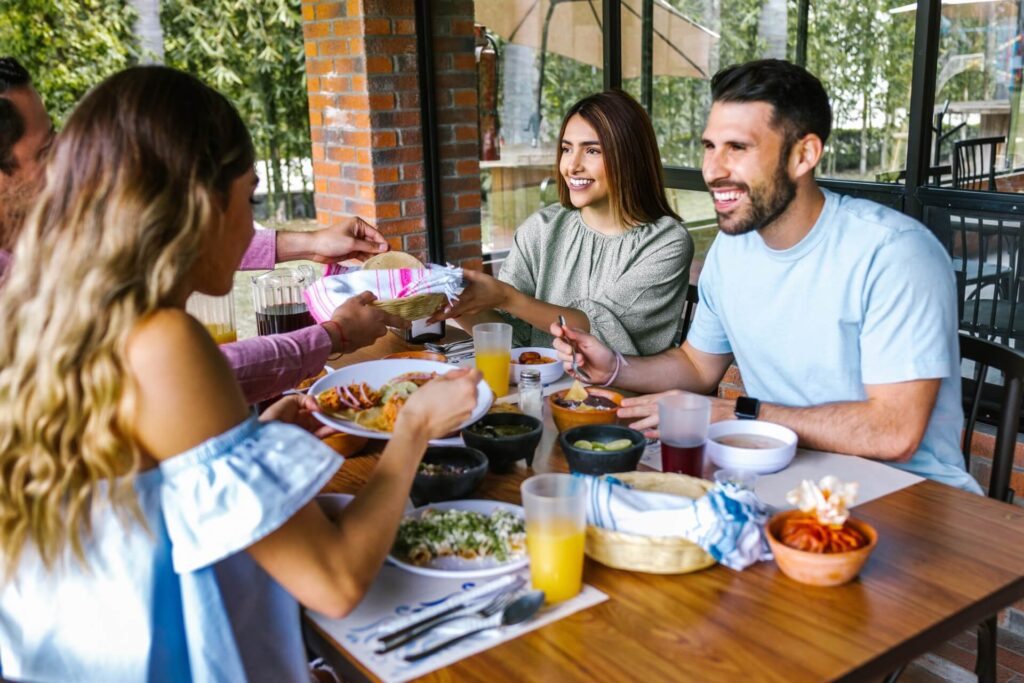 Punta Mita is a very safe place to visit. But just like any other foreign country, you should take the necessary precautions to ensure your safety and avoid falling prey as a tourist-target. Here are some things you can do to ensure your safety during your Punta Mita trip:
1. Use the same common sense you would use at home
When traveling to any destination, including Punta Mita or other places around the world, it is important to exercise the same level of common sense you would use in your hometown. This means being careful when exploring unfamiliar areas at night, approaching strangers with caution, avoiding the purchase of illicit substances, and refraining from excessive alcohol use, particularly when alone. At Agave Villas, we prioritize our guests' safety and enjoyment during their stay, and we believe that applying common sense practices while on vacation is essential for a positive experience.
2. Stay in a gated community
Punta Mita in general is a gated community, as developers intended it to be an exclusive luxury getaway, especially for tourists. There are several private villas that are located in both Punta Mita's gated community and residential communities that boost its security factor.
3. Store valuables in a secure location
As a general rule, avoid carrying valuables while on vacation, regardless of your destination. For valuables you do need to bring with you, such as cash, credit cards, and electronics, we recommend storing these items in a secure location (such as a safe) in your private villa.
4. Learn common Spanish words and phrases
When visiting Punta Mita, we highly recommend familiarizing yourself with some common Spanish words and phrases. This will not only help you assimilate better into the local culture, but it will also demonstrate a respectful interest in Mexican culture, and most locals will appreciate the effort. Knowing a bit of Spanish will also make it easier to ask for help if you need it.
5. Know who to call
Before your trip to Punta Mita, make sure you know all of the necessary emergency numbers you may need. If you're staying at one of Agave Villas' properties, you can rest assured that our on-site concierges are readily available to assist with any issues or concerns that may arise during your stay.
6. Let our expert team guide your vacation planning
If you need help planning your trip to Punta Mita, consider working with the Agave Villas team! As a local team, we are very knowledgeable about the area, which enables us to offer informed advice on local customs and provide recommendations on how to maximize your experience while here. We've also worked with countless visitors and are well-versed in the activities, accommodations, and sightseeing options available in Punta Mita.
Why Visit Punta Mita?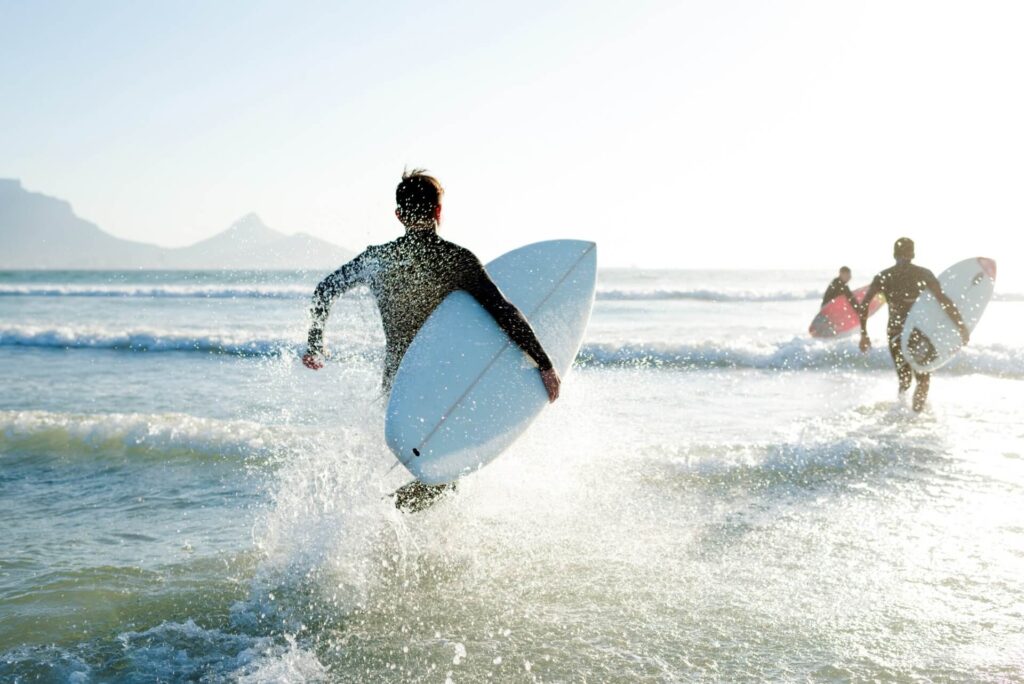 Now that Punta Mita's safety and additional travel tips to ensure your safety in the area have been established, you may be asking "Is Punta Mita even worth visiting?". The answer is yes. Even if you may need to take a few extra steps to ensure your utmost safety, the experience Punta Mita offers to all of its tourists is unbeatable. Here are some of the reasons to visit Punta Mita:
1) Surfers Paradise
If you're a fan of surfing, Punta Mita is the place for you. Aside from the surrounding beaches and oceans where you can easily catch a wave any time of the day, the world-class surfer town of ​​Sayulita is literally only half an hour away. Named one of the best beaches in Mexico, Sayulita is definitely one of the best reasons to visit Punta Mita as a surfer.
2) World Class Golf Courses
Aside from drawing in crowds of surfers, the golf courses in Punta Mita are also known to be some of the best in the world. Home to the largest natural island green, some of the most famous courses on the island are The Pacifico and The Bahia. If being surrounded by the ocean while playing an 18-hole course is your idea of the perfect vacation, go for Punta Mita.
3) Home to Luxury Beach Clubs
Punta Mita boasts 6 luxury beach clubs that are accessible to villa guests. Among these are Kupuri Beach Club, Pacifico Beach Club, and Sufi Ocean Club, each offering a unique and luxurious experience for Punta Mita visitors.
Restrictions On Travel to Punta Mita
Visa Restrictions
Depending on your point of origin, Mexico may not require you to have a visa. Instead you'll need a Mexico Tourist Card which isn't the equivalent of a Mexico tourist visa but will allow you to stay in the country for a maximum of 180 days.
If you're a citizen of any of these countries: Canada, Chile, Colombia, Japan, Peru, the United States of America, the United Kingdom, and countries under Schengen, it's most likely that you'll be exempt from needing a visa to enter and stay in Mexico for up to 6 months.
If you plan to stay for an extended period of time or aren't sure of your visa requirements, it would be best to contact your nearest travel agency to ensure you have all the necessary documents before flying out.
Experience Luxury in Mexico's Coast With Agave Villas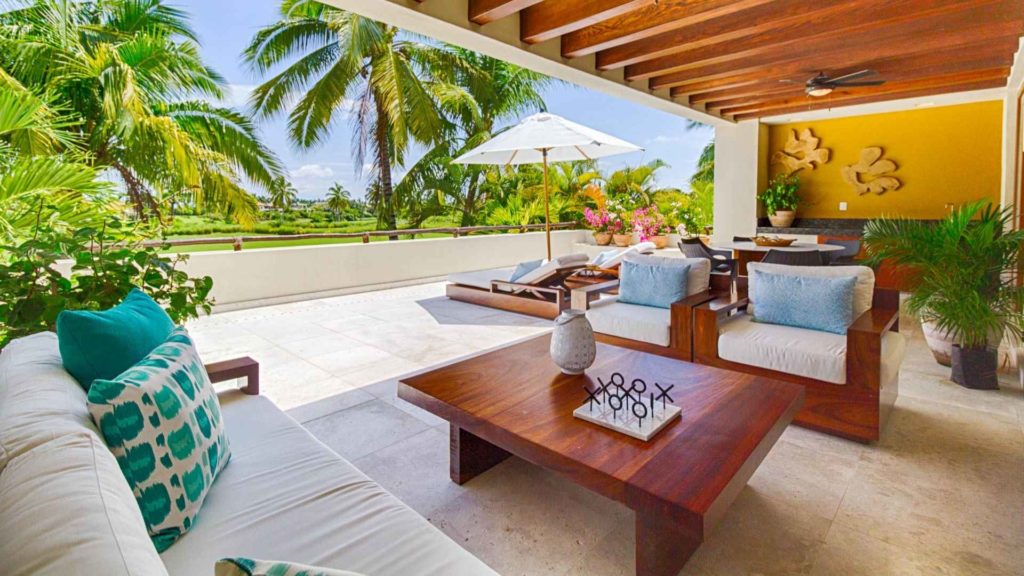 When it comes to visiting a foreign place like Punta Mita, safety is on everyone's mind. While a reasonable concern, it can be quite tedious to find a safe accommodation that fits all your wants and needs while during your vacation. That's why Agave Villas Mexico has done all the searching for you.
At Agave Villas Mexico, our team is on the constant lookout for premium and luxury accommodations for tourists and travelers all over Mexico. From Los Cabos to Puerto Vallarta as well as Punta Mita, we can connect you with the best luxury vacation rentals. Whether it be a private pool or a balcony overlooking the ocean, we can help you find a place with your exact wants and needs to make your vacation truly special.
Contact Agave Villas Mexico and start planning your luxury Punta Mita experience today.
Learn more: Where to Stay in Punta Mita