Agave Villas offers our sincere congratulations on deciding to have your destination wedding in sunny Mexico, and we're eager to help you find the Mexico wedding villas of your dreams! Booking a private villa wedding is one of the most intimate, unique options available to you when you're looking to make your special day into the spectacular event you deserve. With so many options to choose from, it can be overwhelming, and that's where we come in: our reservation managers will suggest a location that matches your dream setting, provide you with a specially selected list of private wedding villas that meet your requirements, and point you in the right direction when it comes to planning your event. Marrying the love of your life has never been more romantic.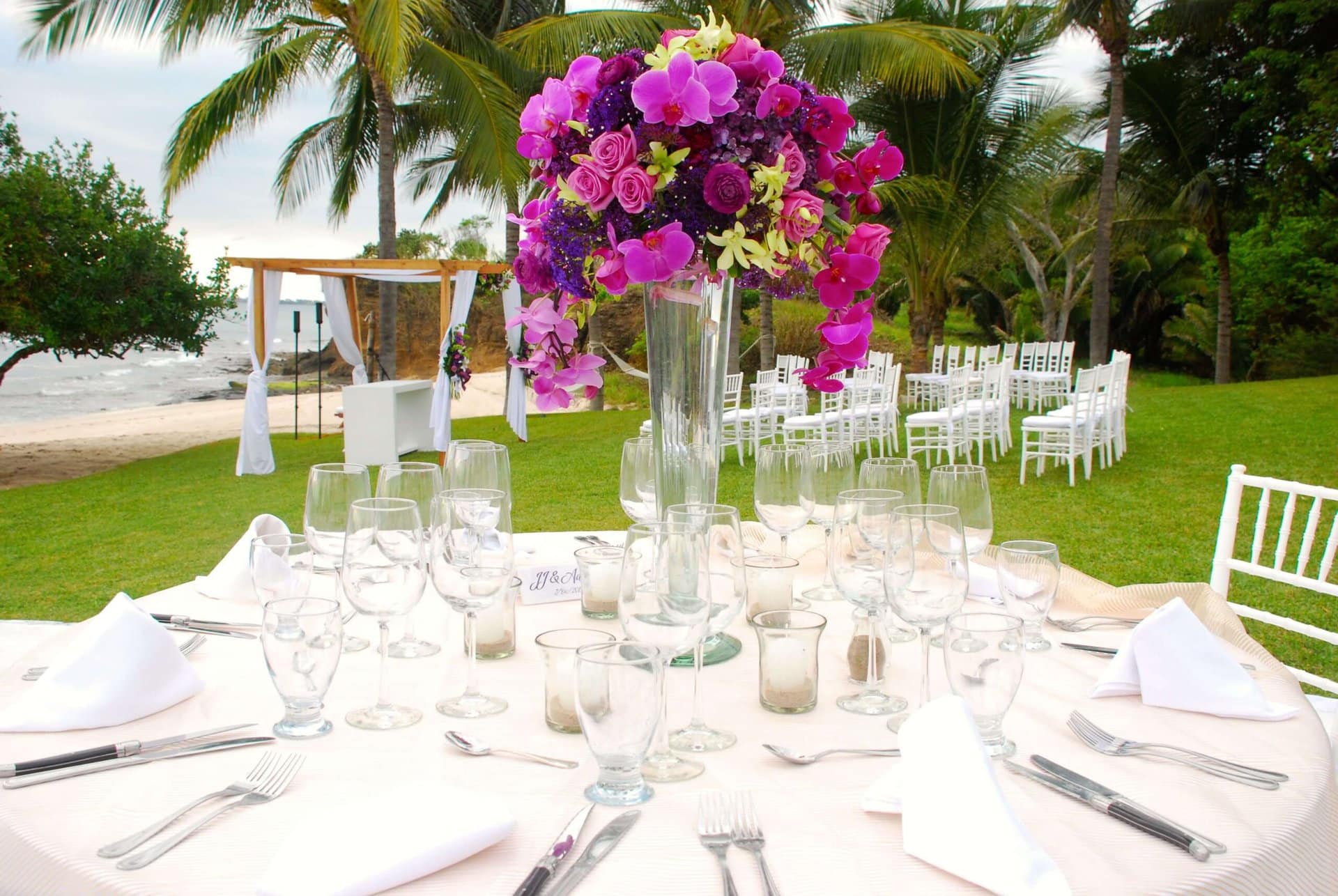 Steps to Plan Your Dream Destination Wedding with Agave Villas
1. Choose a Mexican Destination
Mexico is a vast and beautiful country, so it's important to choose a destination that best suits your needs. If it's old-world charm and striking local art you're looking for, Puerto Vallarta is the place for you. For the adventurers among us, Los Cabos is an ideal spot for the ability to vacation in between your wedding preparations. For those who'd like to say "I do" in a more historical area of Mexico, Riviera Maya is a great choice. Finally, for the most beautiful sand and surf, Punta Mita is any beach lover's paradise. 
2. Choose Your Destination Wedding Date
Consider factors such as the weather and "rate seasons" in Mexico when choosing your wedding date. Rates will be higher or lower depending on the time of year, with higher rates from November through April and lower rates from May through October. It's also important to consider when the rainy season occurs in the destination of your choice; for example, the rainy season in Puerto Vallarta is mid-June to early November.
3. Choose Your Private Wedding Villa
At Agave Villas, we're experts in matching couples with their dream destination wedding venues, and we're excited to find a villa that perfectly matches your needs. There are several key factors to consider when choosing your wedding villa rental. 
Decide how many guests you'll be inviting. Is your dream wedding a small, intimate affair with only your nearest and dearest, or is it a grand celebration with dozens of guests? Either way, you'll need to choose a villa that can accommodate everyone comfortably, so you can relax and not worry about overcrowding. It's also a good idea to think about where your chosen villa is located, as some villas in residential areas have noise restrictions past 11pm. If you would like your event to extend later into the night, we're happy to suggest villas in areas with fewer restrictions.
Check the minimum stay requirements. Many villas require you to book a certain number of nights (typically 3-5) for your stay. Ensure that you're staying long enough for the minimum requirements before booking.  
Consider the event fees. Villas will require an event fee, usually the cost of one night's accommodation, plus a refundable security deposit. However, these rates vary by villa, so make sure you know what your venue requires.
Picture the scenery you prefer for your wedding's backdrop. The scenery around the villa will be the backdrop in your wedding photos, and Mexico has everything from stunning beachfront views to rugged hillside venues overlooking the magnificent ocean. Think about what setting you prefer, and which location is most likely to fit your desired landscape. 
4. Hire a Wedding Planner
Most villas in Mexico will require you to hire a local, experienced wedding planner to guide you through the process, and you'll be glad that you did! A wedding planner will finalize all the details of your special day, including catering, renting various equipment, and hiring vendors for essential elements such as music or entertainment. They will also generally ensure that everything goes smoothly and according to plan. Thankfully, Agave Villas has a curated list of our top recommendations for wedding and event planners to help you choose one that's right for you.
Start Planning Your Perfect Private Villa Wedding Today
Whether you envision saying your vows on a pristine white sand beach by serene turquoise waters, or during a grand affair on a hilltop overseeing the powerful waves of the Pacific, Agave Villas is your premiere source for beautiful villas with stunning views for your destination wedding. Contact us today to learn more about how we can help you select a private wedding villa that perfectly suits your needs and becomes the elegant setting to begin your lifetime of happiness together.