Punta Mita is a popular tourist destination located near Banderas Bay in Mexico. The peninsula itself is surrounded by the pacific ocean and is home to several popular attractions that attract visitors from places as close as San Francisco to cities as far as Melbourne to its shores.
So what exactly is Punta Mita known for? For the most part, Punta Mita is known for offering tourist miles of beaches with clear blue waters and tropical weather. While their beaches are exceptional, Punta Mita has a lot more to offer than just being another tropical getaway.
Best Known Attractions of Punta Mita
Like many other tropical destinations in Mexico, Punta Mita offers visitors great views and amazing weather all year round. However, there are a few things that make Punta Mita stand out from other beaches in Mexico and around the world. For anyone considering taking a trip to Punta Mita, here are some of the main attractions you will find in the area:
1) Punta Mita Beaches
Almost everywhere you go, you're sure to see spectacular ocean views and have access to sandy beaches anywhere in the peninsula. With the local government's strict maintenance and dedication to maintaining the area's natural environment, the beaches of Punta Mita remain clean, inviting, and seemingly untouched by modern pollution even though countless tourists have already visited the area.
While there are many beaches open to the public, there are many private and hidden beaches to be explored as well. Lined with beaches all over the place, it's almost impossible to not find a beach you like in Punta De Mita. Some of the best beaches include Litibu Bay and Playa de Punta Mita. However, if you want to island-hop and see more than just the beaches of Punta De Mita, both Banderas Bay and the Riviera Nayarit are a few miles away giving you easy access to its beaches and ocean views as well.
2) Beach Clubs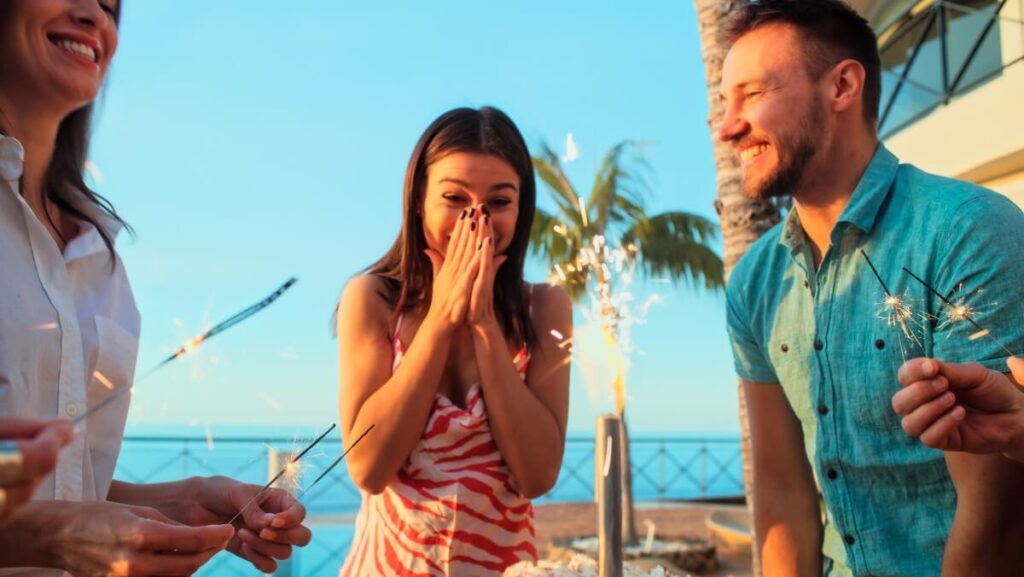 While Punta Mita is already a gated community, they also have a total of 4 exclusive beach clubs namely Kupuri, Sufi, Sea Breeze, and the Pacifico Beach Club that require membership to enter. Like other members-only clubs, Punta Mita's beach clubs have several amenities and activities exclusive to their members.
From offering cocktail hours with bespoke craft cocktails to a variety of restaurants within the club, there are many benefits to being part of a private club in Punta Mita. Additionally, while there are many amenities offered for adults visiting Punta Mita, these clubs often also have several outdoor and water activities like paddle boarding and kayaking for the kids as well. To top it all off, private clubs have access to private beaches and offer a truly different and wonderful experience compared to just exploring the beaches that are accessible for everyone.
3) Punta Mita Golf Courses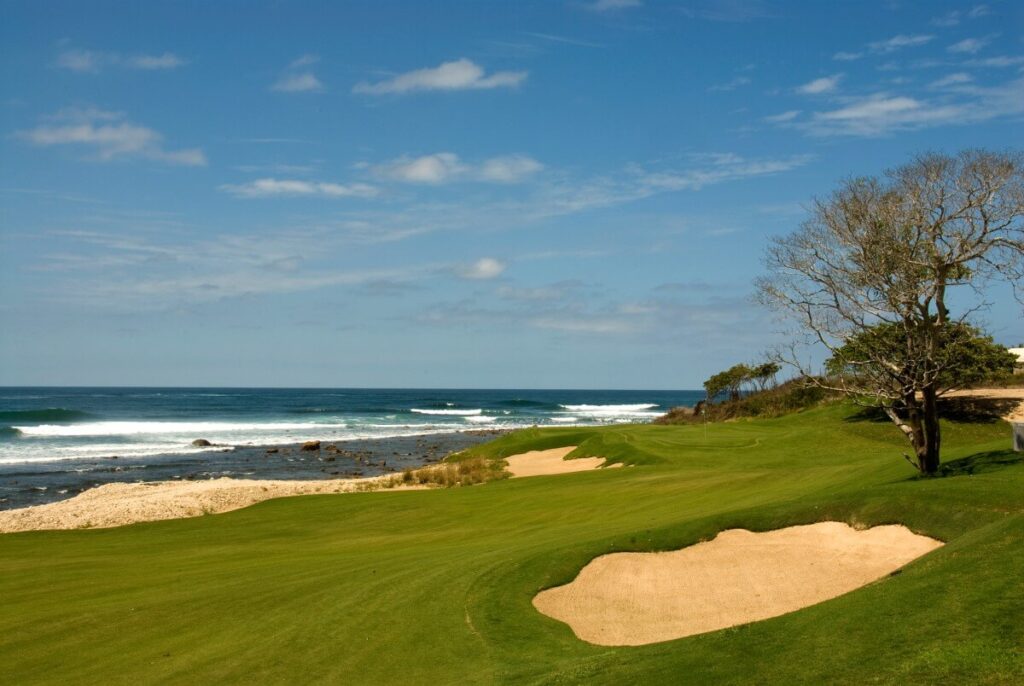 In addition to the beach clubs, Punta Mita also has two main world-class golf courses situated in the peninsula. The Punta Mita Golf courses are said to consist of 18 holes created on the natural island. This means that the only way to get to each hole and finish the course is by trekking through the greens and fairway on foot.
On average, it costs 240 USD to play 18 holes and 155 USD to play 9 holes during peak season. While this may seem quite pricey, the glorious views of the ocean and the experience of playing on a natural golf course are said to be worth the price by those who have played golf in Punta Mita.
4) Surfing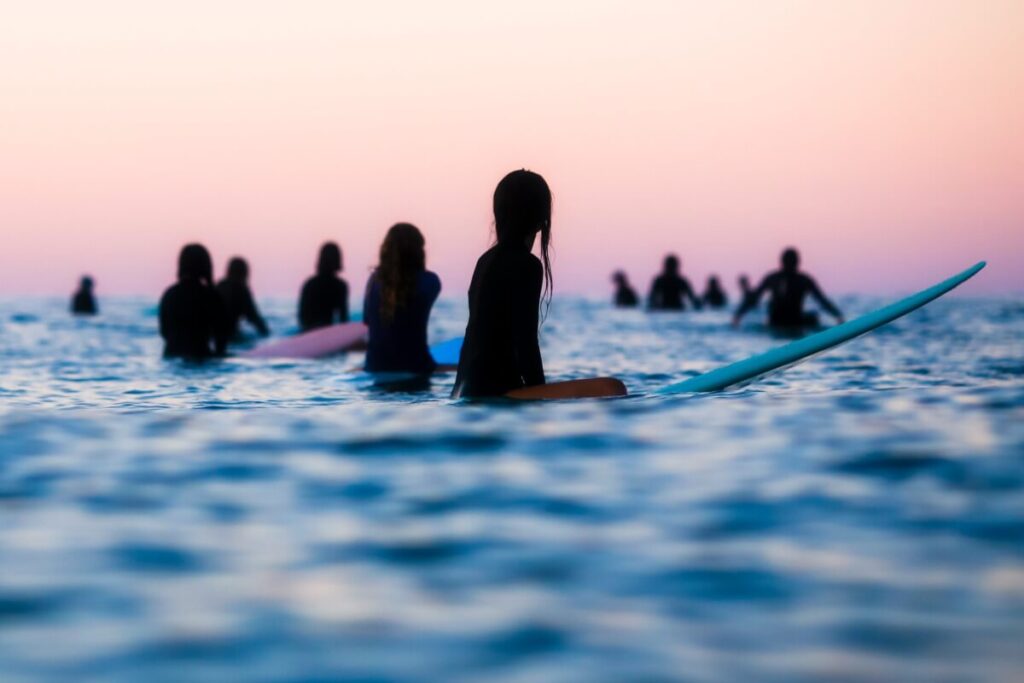 With the pacific ocean so nearby, it should come as no surprise that Punta Mita is known for its surfing and surf towns. While there are countless beaches that offer any novice or seasoned surfer a chance to catch a decent wave, the town of Sayulita has been said to be the best surf town in Punta Mita.
Between November to March, Sayulita is known to be a good place for beginner and novice surfers as the water is often more calm and consistent when it comes to waves. But if you're a seasoned surfer looking for more of a challenge, you should still consider Punta Mita and Sayulita between the months of April to September. During this summer season, waves are often taller and come in faster, providing surfers with a more exciting experience.
5) COVID-Safe Haven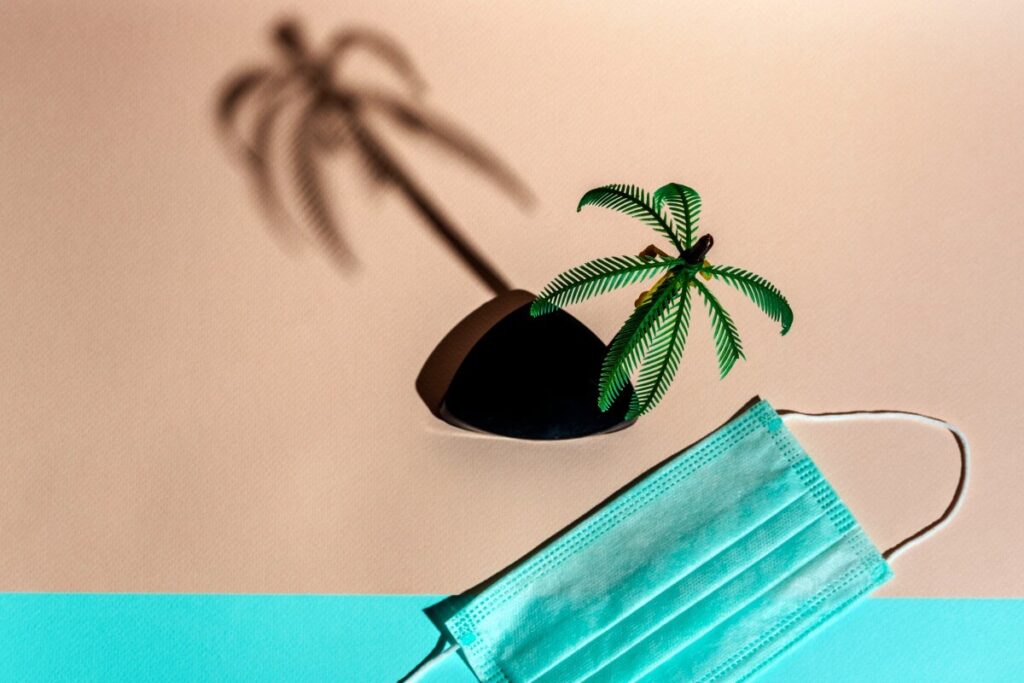 While not exactly intended to be known as a COVID-safe haven, Punta Mita has been the perfect spot for those looking to have a less restrictive lockdown experience in the last few years since the pandemic broke out. With the Mexican government not requiring proof of vaccination or a negative PCR test, it's quite easy to enter the country as it has very limited restrictions.
However, this is not to say that there are no protocols in place to keep COVID at bay in Punta Mita. Most establishments and accommodations are running at 50% capacity and will often require proof of vaccination or a negative COVID test from all of its guests. With several COVID protocols in place which still allow locals and tourists to experience and enjoy the city, Punta Mita has become a great place for anyone who wants to have a sense of freedom and normalcy during lockdowns.
6) Punta Mita Real Estate
While the first thing that comes to mind when thinking about Punta Mita is its beaches, the following thought probably has something to do with its luxurious real estate. As stated earlier, the peninsula of Punta Mita was developed as a gated community and intended to bring in the best and most luxurious experience Mexico has to offer.
With several developers from Silicon Valley and other parts of the world investing in Punta Mita's real estate development, you're likely to see luxury rentals with luxury amenities scattered throughout the area. From its stylish restaurants to its high-end private villas, Punta Mita real estate and infrastructure development are definitely known for giving its visitors a taste of luxury and an experience they will never forget.
Experience the Best Punta Mita Has To Offer with Agave Villas Mexico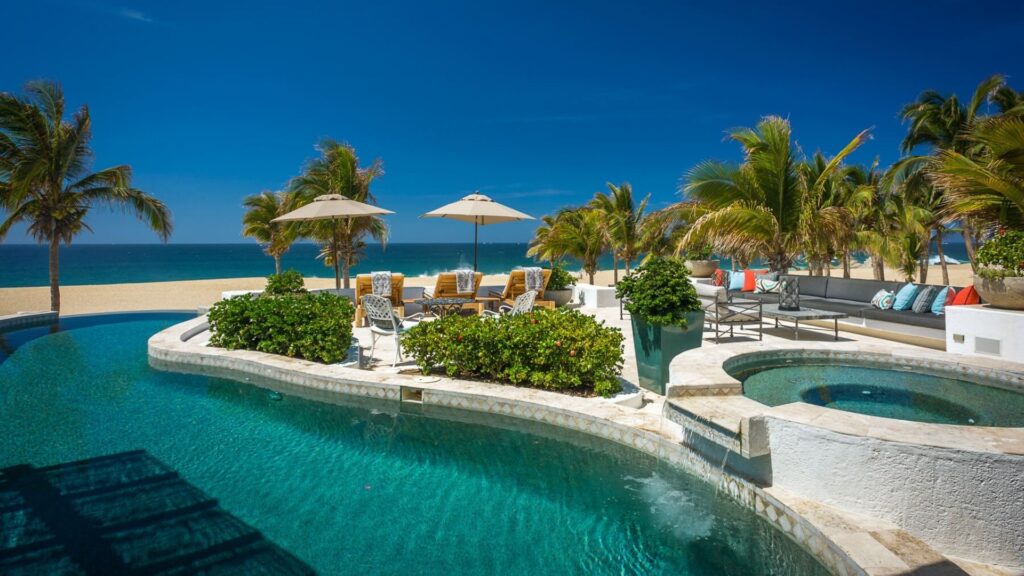 From beaches to real estate, Punta Mita has a lot of experiences to offer its visitors and tourists. Now that you know what Punta Mita is known for and what to expect during your vacation, the next step is to decide on which accommodation you want to stay at. With plenty of luxury real estate developments in Punta Mita, it's hard to tell which of the options is truly right for you.
To help you find the perfect private villa that meets all your wants and needs, our team of travel experts at Agave Villas have sifted through and partnered with very best private villa rentals in the area. From panoramic views of the Punta Mita Ocean to minor details like air conditioning in each room, Agave Villas is sure to have the best accommodation that fits all your needs. Start planning your luxury Punta Mita experience and contact Agave Villas Mexico today.