Packing for any trip is always crucial to making your overall time away from home a lot more enjoyable. Whether it's a few days to a few months, packing well can put you well on your way to a memorable and fun-filled vacation. For a destination like Puerto Vallarta, making sure that your bag has all the things you need can leave you with the peace of mind that your trip will go relatively smoothly.
So what should you pack for a trip to Puerto Vallarta? There are 3 areas that you usually need to cover when visiting the city: clothing, currency, and communication. Once you've covered all of these areas, you should be well on your way to making your stay in the city a memorable one.
Packing For Puerto Vallarta
It's easy to think of Puerto Vallarta as a mere beach destination - and while it's one of the most beautiful cities along Banderas Bay (with an excellent view of the waters of the Pacific Coast), there's far more to this town than you might think. It's a mixture of hilly day trips, calm walks along the coast, and all-night clubs and parties, which means you'll need to pack appropriately.
It's even more important to pack well if you have a long bucket list of things you want to do in the city, especially if you're not staying for months or weeks. Whether it's a family trip or another stop on your way to or from Mexico City, packing well is far more important than packing light.
If you're a little bit confused on that last point, here are some packing tips to hopefully make your stay a lot easier.
Packing Basics: Clothes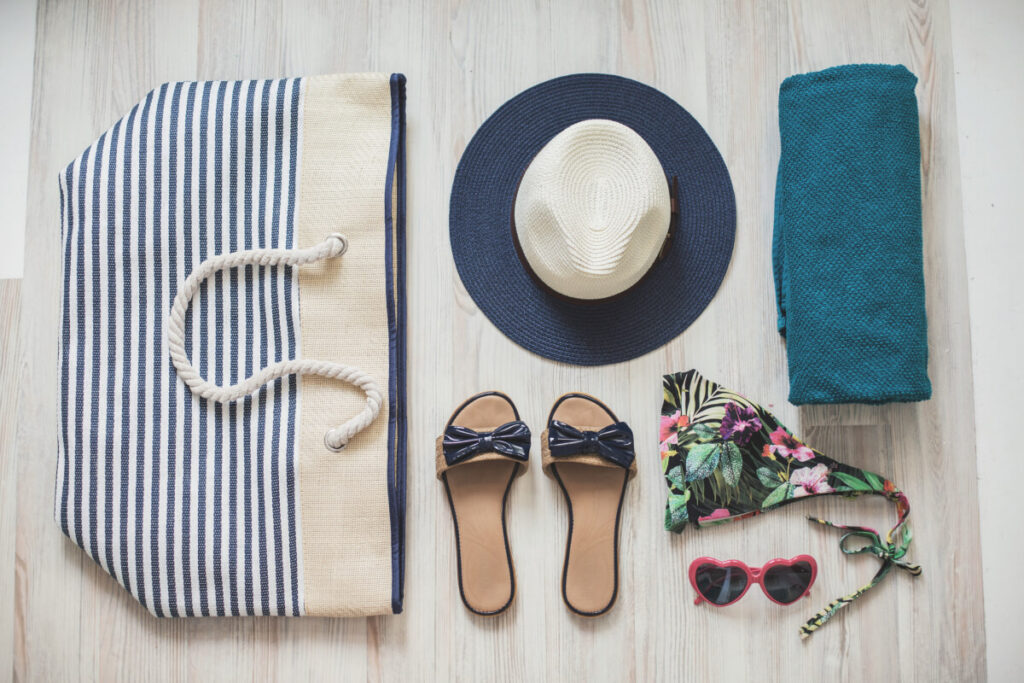 Clothing should always be one of the first things you should pack, as they're easier to squeeze into luggage and they're usually a good indicator of what you're going to do there. It's actually not that hard to pack for such a beach-centric location like Puerto Vallarta, but if you're not there for one of the many beach weddings, you're going to need more than a dressy outfit and formal shoes to make your stay a lot more comfortable.
1) Shoes
Comfortable walking shoes are a must-have in Puerto Vallarta: you can certainly get by with slippers or some other footwear, but that's only for the beach and the area around your accommodations. Puerto Vallarta isn't big, but there is a sizable amount of attractions that you can only see and appreciate via walking. If you really don't like shoes that much, just bring a small extra bag for your slippers - you can change into them once you get to your favorite spots in the city.
2) Beachwear
Beachwear is undoubtedly one of the most significant pieces of clothing that you'll pack for a trip to Puerto Vallarta - but it's equally important to also include other things like sunblock, hats, and beach towels in the mix. One particular tip that you should always keep in mind if you plan on spending a lot of time near the water: a water-proof plastic phone case.
3) Different Outfits
Now this is a little bit tricky since your outfits will have to correspond with your actual itinerary once you get to the city. But if you want to cover all your bases, here's a good breakdown of what types of clothing you should be packing: swimwear, casual wear, and hiking clothes. Even if you aren't going for the more nature-oriented attractions (or the many beach parties) in the city, packing a little bit of those three things can help you be prepared for any events that you might go through.
Packing Basics: Currency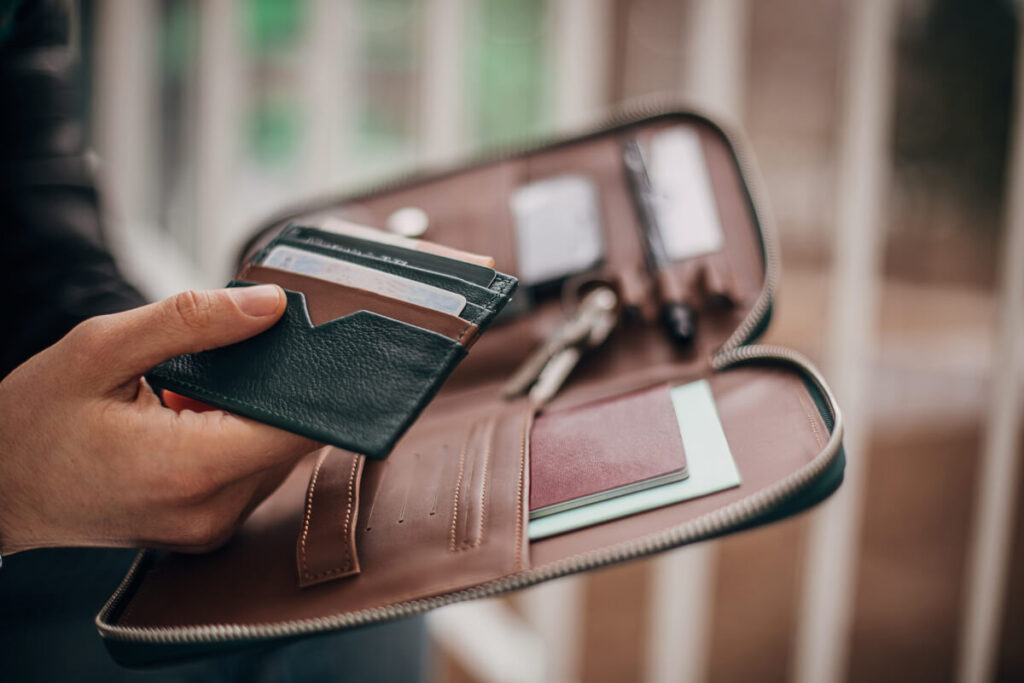 Currency is another important part of your packing, but not in the way you may think. In Puerto Vallarta - and most Mexican places in general - cash is still very much the preferred mode of transaction. Don't expect your cards or your online banking to work 100% of the time, even in restaurants.
1) Secure Wallet
A "secure wallet" is basically a tearproof wallet that you can easily attach to your person, as pickpocketing is still present even in a safe city like Puerto Vallarta. Belt pouches or fanny packs are a great way to keep your money and small valuables close to you, but just remember to pay attention to your surroundings at the same time.
2) Prepaid Cards
While credit cards may seem convenient to bring along on a trip, they're also one of the prime targets of thieves. In places where you'll be doing a lot of shopping and dining, excessive use of your credit cards can make you a target. However, it's also a great way to make sure that you don't carry too much cash on you either - what most banks recommend doing is getting a prepaid or debit card while you're in the area. That way, you can still use it for the transaction while minimizing any losses if it happens to leave your hands.
3) Cash
As stated earlier, Puerto Vallarta usually operated on cash for its transactions. It's never a bad idea to have a few bills and coins in your wallet, especially if you're trying to go bargain hunting for things to bring back home. Most of the time, your accommodations or travel agent can take care of this for you. But if you happen to just forget doing this and you're already in the city, head to the airport - it's a safe and easy place for you to exchange any foreign bills you may have.
Packing Basics: Communication
To make sure that you have a way to call home or your accommodations whenever you can, keeping your communication lines open is important. This usually covers electronics and other similar devices, and is often the stuff that you'll need to bring with you as carry-on luggage. If you're not sure how exactly you should be packing, always remember: the less you have, the less worried you'll be about losing them.
1) Extension Cords, Adaptors, and Power Banks
If you're bringing a phone or any other electronic device, extension cords, adaptors, and power banks are a must-have. It's not always a guarantee that your accommodations may have them, which is why getting them for yourself before you leave is always a good purchase. They're relatively inexpensive and can be packed neatly into your bag, and it will save you a lot of hassle if you happen to end up needing them.
2) Burner Phone
Burner phones are great purchases if you happen to go exploring further away from your accommodations and don't want to bring your phone. They're more likely to get a stronger signal, have a longer battery life, and be more resistant to shocks, bumps, or drops. If you're hiking or exploring the less-developed parts of Puerto Vallarta (or going to one of the neighboring islands), these phones are a must-have.
3) Local Sim Card
A local sim card can give your phone data, which is important if you want to contact people in your travel group, your accommodations, or your travel agent while you're in Mexico. Service is also far easier if you use a local sim card instead of using your usual sim, even if you've enabled roaming on your number/device.
Book Your Trip Accommodations In Puerto Vallarta Today with Agave Villas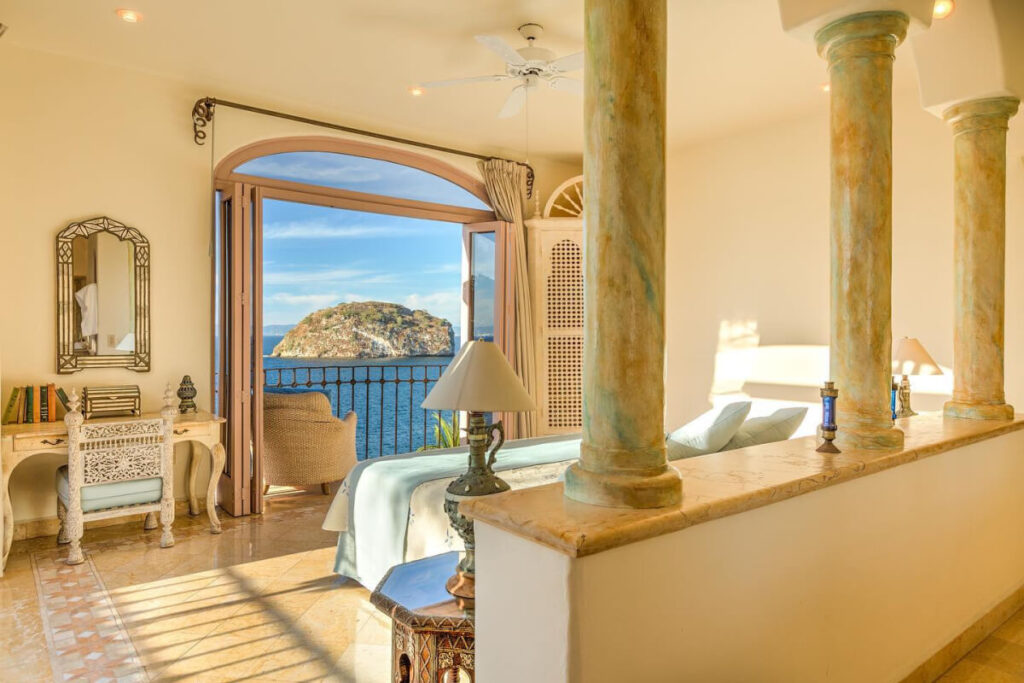 Like any travel destination, always making sure that you have the right things in your bag before you leave can make your trip a lot easier. By following travel tips on what to pack and making a comprehensive packing list before you leave, you'll be able to save yourself a lot of time, effort, and money once you get to Puerto Vallarta. Just remember to leave some space for all the shopping that you'll be doing, and you'll be fine.
If you're looking for an alternative for a hotel stay for your visit to Puerto Vallarta, try booking your accommodations at Agave Villas Mexico. Not only can we book your stay with world-class villas, but our properties have all the comforts that you expect from a beachfront hotel, with the added benefit of being a lot more affordable than your usual luxury resorts. Our villa staff can help you make sure that your travel checklist is fulfilled to the letter once you get to your room. Leave it to us to make sure that your upcoming favorite travel moments will be memorable and comfortable.
For more information about how we can make your stay in Puerto Vallarta better, contact us through our website today.
Learn more: When Is The Best Time To Go To Puerto Vallarta