When it comes to picking a coastal destination for your Mexico vacation, few places are better than Puerto Vallarta. As one of the picturesque coastal towns located along the Bahia de Banderas, this beach town is surrounded by beautiful views, wide expanses of water, and some of the best food that you'll find along the Pacific Coast. But while it's definitely known among tourists as a great place to go scuba diving or pass along your beach vacation, there's also a lot more to Puerto Vallarta than travel stories give it credit for.
So what is Puerto Vallarta known for? The city is a unique slice of Mexican culture, blending in the old and the new with a promise of more to come. It's a place where 18th-century cobblestone streets and nightclubs can co-exist, with a welcoming and all-inclusive community that's always ready to show you a good time, and a great way to get a little closer to the wildlife in Mexico. All these experiences come together to give you a trip that you'll always remember.
What Makes Puerto Vallarta So Special?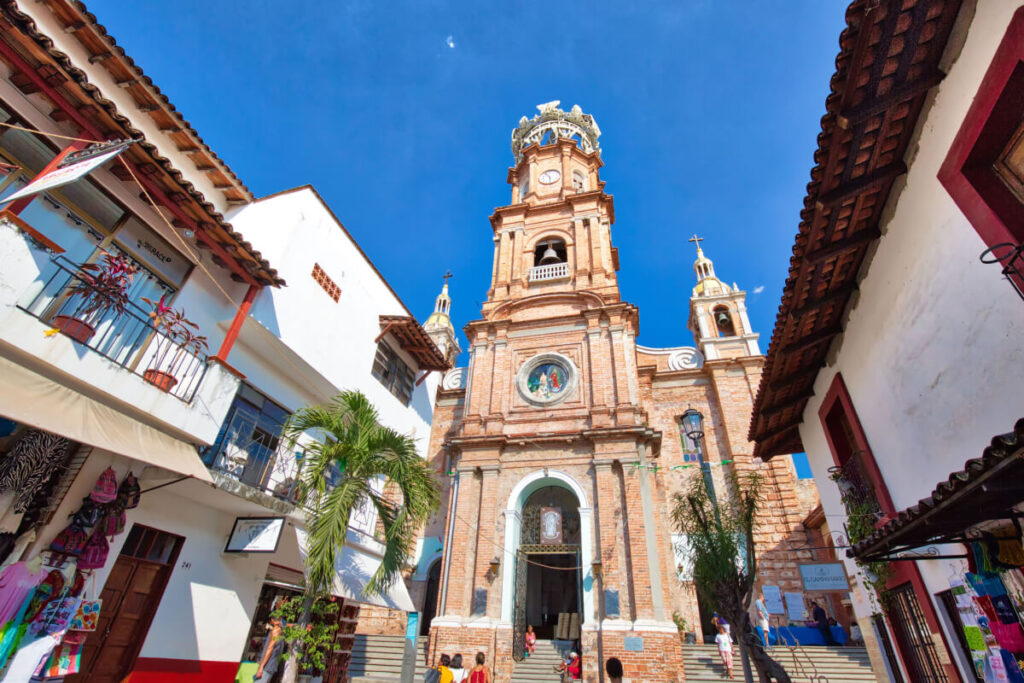 Puerto Vallarta wasn't always a bustling tourist destination: it began as a small farming pueblo that eventually branched to fishing and sea trade. It wasn't until the 1970s that international exposure and improved infrastructure really pushed it to the attention of American tourists and the rest of the world - and now, it stands as one of the best travel destinations in the world.
So what's there to see once you get here?
1) Beautiful Beaches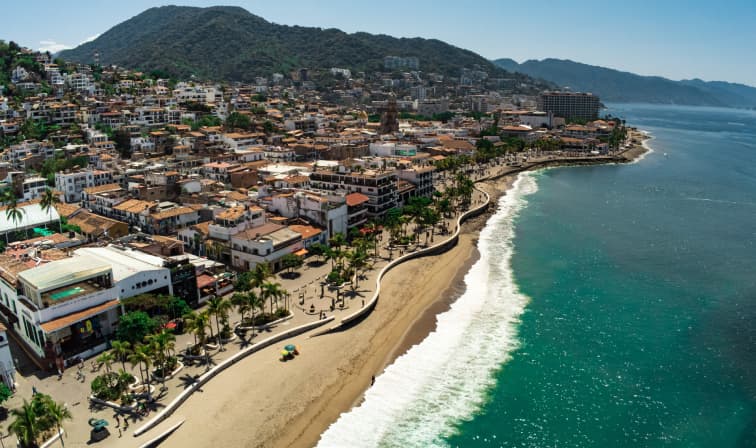 Let's get the obvious out of the way: Puerto Vallarta is closely tied to beaches, and for good reason. As one of the coastal towns along the Bay of Banderas, a stunning 50+ miles of coast along the Pacific Ocean is bound to be home to more than a few picturesque beaches. But don't think that Puerto Vallarta is just one big sandy beach - there are plenty of hidden beaches and secluded spots that you can enjoy as well.
Water activities are a given in this part of Mexico: a snorkeling trip, rides via water taxis, dive trips, and other events are always happening along the Puerto Vallarta Malecon Boardwalk, alongside other assorted outdoor activities. Picking the best dive spots isn't too difficult once you find a local tour guide, and you'll never be short of options on where to find the next beach party.
This also means a good part of the accommodations that you'll find within the city are beachfront properties or a few minutes away from the beach itself, which is great if you've ever wanted to wake up to the sand and surf. With a bustling tourist industry, the views that you'll get from most villas will be enough to give American resorts a run for their money.
2) Great Dining Options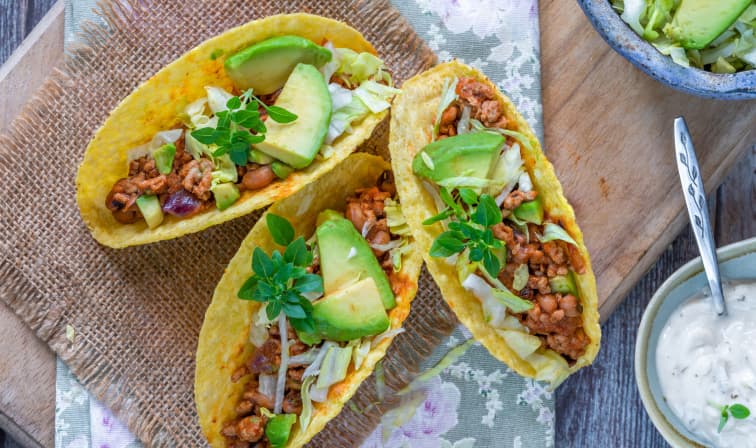 It wouldn't be a vacation without delicious food - and Puerto Vallarta is never short of places to eat. Being next to a huge body of water has plenty of benefits, but one particular gastronomic delight is having fresh seafood dishes on the menu every day. You can enjoy plenty of seafood catches in one of the many restaurants along with areas of the Marina Vallarta, and especially the packed Zona Romantica.
If seafood isn't for you, the cuisine here isn't limited to what Banderas Bay can provide. The steady inflow of tourists for years has also given the area a lot of international or fusion cuisine, which can give you a much-needed taste of home. If you're feeling more adventurous, there are also themed restaurants that can instantly transport your taste buds to a new continent with a single bite. If you've ever wanted to have Italian food while watching humpback whales, this is the place to be.
However, the gems of Puerto Vallarta's dining have to lie in its Mexican food and tequila. The local dishes are a delicious mixture of traditional Mexican dishes and innovations made by skilled chefs; the sheer variety of tequila (and other drinks) keeps the good times flowing. If you're feeling adventurous, try looking for a cooking class and bring a little bit of Puerto Vallarta's cooking back home.
3) Wilderness And Wildlife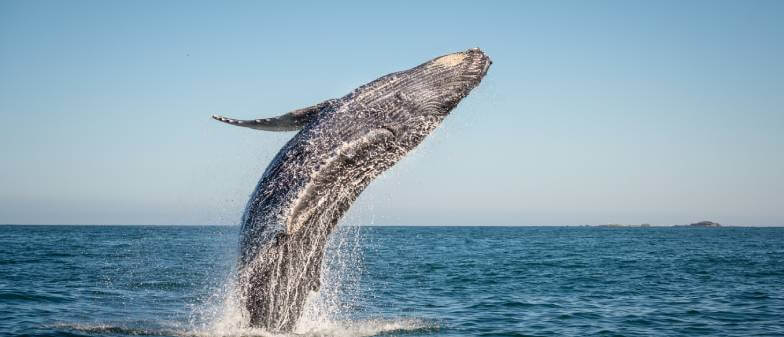 With front-row seats to the Pacific Ocean, there's never a shortage of wildlife that you can marvel at up close and personal. Humpback whales, manta rays, and tropical fish are just a snorkeling trip away. While the area doesn't have a coral reef, it does have beautiful dive spots that you can check for more personal encounters with Puerto Vallarta's wildlife.
For those looking for a little bit of wilderness, the Vallarta Botanical Garden is a great place to see the different rehabilitation and conservation efforts local citizens and the government have taken to conserve Puerto Vallarta's environment. If you don't mind taking a hike, the Vallarta Botanical Garden also offers tours where you can come up close with the assorted animals that they take care of.
The wilderness is never far away from Puerto Vallarta in general, as it is nestled in the Sierra Madre mountain range. This means that there's plenty of jungle to explore (though never without a tour guide) and other sights to see. Nature-lovers will definitely love more thrilling experiences like visiting the El Cora Crocodile Sanctuary or exploring the many other islands around the area.
4) LGBTQ-Friendly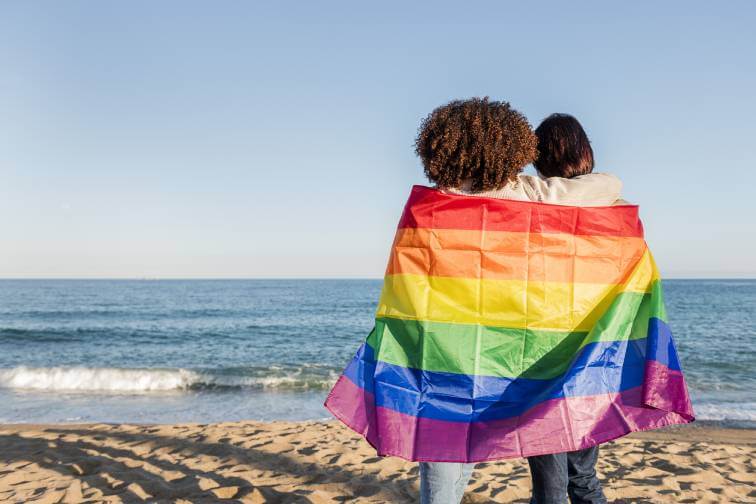 LGBTQ individuals will find a friendly and welcoming home in Puerto Vallarta, especially around the time the city holds its annual Pride event. Colorful clothes, loud music, and an overall celebratory atmosphere fill the streets of Vallarta's Downtown and Main Streets, especially during the night. There are drag shows, jazz performances, and other themed activities that you can do, all while enjoying the delicious food and drink.
Locals don't discriminate against LGBTQ individuals, seeing them as an integral part of what gives Puerto Vallarta its rich identity. There are LGBTQ-themed events and places that you can easily find, and there's a thriving community that's always ready to come together and have a good time in the city.
5) Historic Districts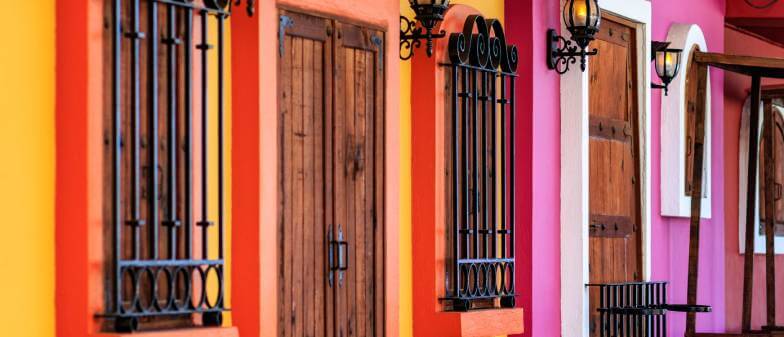 For people looking for a more historical approach to Puerto Vallarta, the guided tours along the Romantic Zone can easily scratch that itch. One of the best-preserved examples of 18th-century architecture, the Romantic Zone is an intimate and cozy area with an atmosphere that more than lives up to its name. Plenty of musical performances dot the area at night, while delicious food is served at every restaurant during the day.
One area that definitely gives the Romantic Zone a justified reputation is Gringo Gulch, one of the oldest areas in Puerto Vallarta. If you've ever wanted to see what a tourist destination looks like before it made its mark on the map, take a walk through this place's cobblestone streets and drink in the atmosphere.
The historical districts are also some of the best places to find locally-crafted goods and other merchandise for you to take home, as they've been made by experienced craftsmen that have honed their skills throughout the years. Whether it's trinkets, food, or other souvenirs, you'll always find something to take home with you.
6) Welcoming Community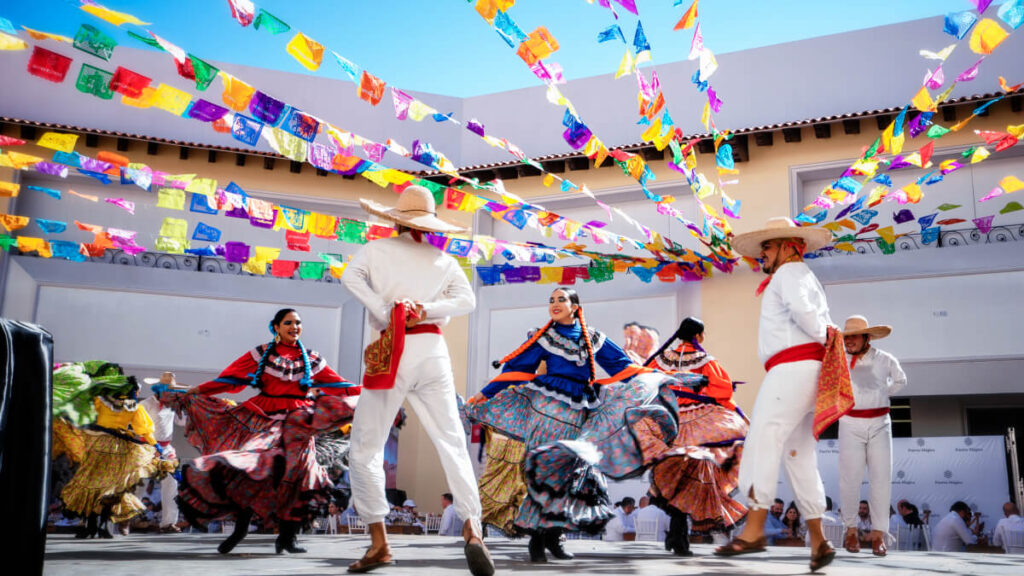 It's the community of Puerto Vallarta that makes the city a vibrant and welcoming place. Aside from being all-inclusive, the people of Puerto Vallarta have generous hospitality and treat everyone kindly. They're always ready to share their personal anecdotes of what it's like to live and grow up in this town, and are more than willing to show you a good time.
It's also the influx of fellow tourists that makes Puerto Vallarta so engaging: by sharing experiences with one another, people from all around the world can make memories amidst all the fun-filled activities that the city has to offer. Food tours, a brief stroll through downtown Puerto Vallarta, or sightseeing at the Malecon Boardwalk: these are all things that are best experienced with others.
The local government has also made significant steps to make the city more accessible to everyone, by developing local facilities and infrastructure to better serve people going in and out of the city. While it's a far cry from the urbanized jungle that is New York or even other cities like Boston, you'll never have to worry about not having access to modern conveniences that make your stay in Puerto Vallarta a lot more comfortable.
Enjoying Puerto Vallarta Your Way
Admittedly, one of the slight drawbacks of visiting Puerto Vallarta is that there are a lot of things to see; so unless you're planning on staying here for a while, it's always good to have an itinerary that you can consult. Not only does this ensure that you make the most out of your time, but it also makes your entire trip go a lot more smoothly.
If you're not sure about how exactly you should be going about your visit, here are some questions that can hopefully help you get a better idea of what you want to do:
Are you more of an outdoors type of person, or do you prefer to stay inside the developed zones?
Are you traveling alone? Or are you willing to link up with a group or are traveling with others?
What are your preferences for accommodation? How long will you be staying?
Are you traveling around a specific time of year? Any events that you want to check out?
Are you just going to Puerto Vallarta directly or are you passing through other places like Guadalajara?
Do you mind traveling on foot, or are you planning to use/get a vehicle to move around?
Are you just staying in the vicinity of Puerto Vallarta, or do you plan to take trips to nearby areas?
If you want an expert opinion about what you can do once you get to Puerto Vallarta, you can ask your travel agent or the staff in your accommodations. As locals or people well-acquainted with the area, they're more likely to give you a personalized recommendation that best suits your tastes and what you want to do.
Stay In Puerto Vallarta In Style With Agave Villas Mexico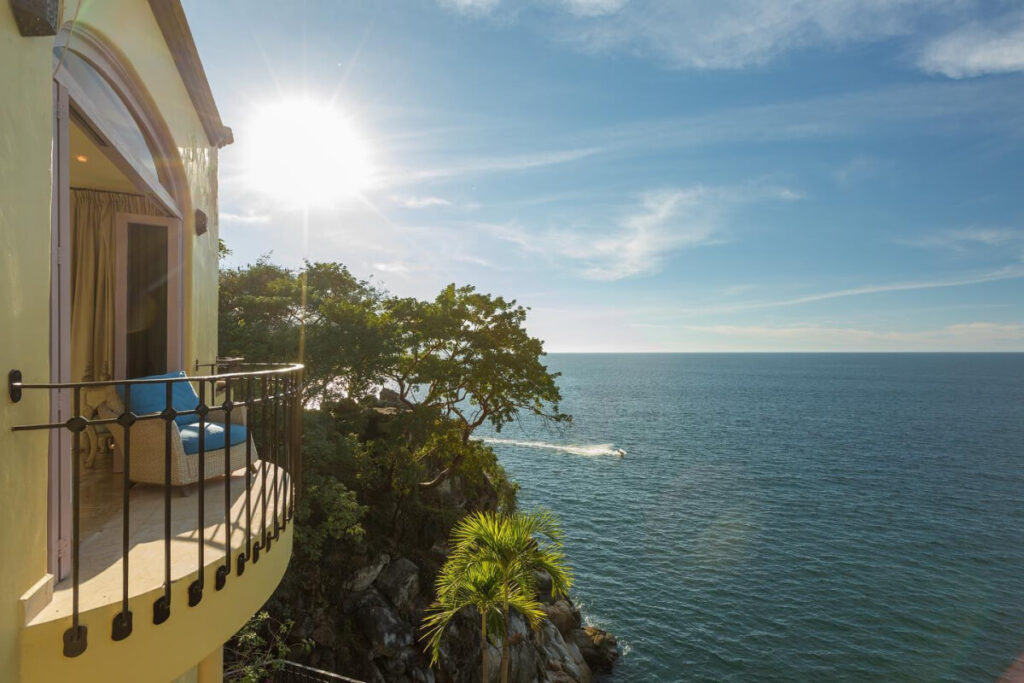 Puerto Vallarta's more just about beautiful beaches and Mexican dishes - though these 2 things are some of the many reasons why you should drop by for a visit. But the true heart and soul of the city has always been how it's an authentic and unforgettable slice of Mexican culture, which makes it stand out even among other beach destinations in Mexico.
If you're looking for accommodation near secluded beaches, blue waters, amazing food tours, and the best parties in Puerto Vallarta, Agave Villas Mexico can help you settle in. We keep an extensive network of villas, villa staff, and travel agents that can make your stay in Puerto Vallarta a more comfortable one. As experienced providers of luxury accommodations, we can provide you with a world-class home to make your stay your most memorable yet.
For more information about how we can make your stay in Puerto Vallarta better, contact us through our website today.