Plenty of Americans visit Mexico regularly - and it's no surprise given the atmosphere, culture, and authentic Mexican food that you can enjoy when you get there. But like any tourist destination, it's good to be well-informed about the safety of a place you're planning to visit. Knowing people from the area and keeping yourself on the lookout for scammers and pickpockets are important especially when traveling to unfamiliar places. While some may be skeptical about traveling to places like Puerto Vallarta, there could be so much fun that you'll miss out on if you worry too much about the possibilities of danger that you'll encounter.
So how safe is Puerto Vallarta, exactly? It's actually a safe destination - even when compared to other tourist spots in the United States. As long as you stay aware and do your research in advance like you would in any other tourist destination or major city, then you should be able to avoid most of the petty crimes that you're most likely to encounter. But if this is one of your first trips abroad, then we do have some tips for staying safe in one of Mexico's most popular tourist destinations.
How Do You Know If A City Is Safe?
One thing that every traveler should understand is that safety standards for any place - especially a tourist destination - can be subjective at times. Basic safety precautions are still some of the best ways to avoid most of the crimes that may be present, but you're never going to be 100% safe from anything, especially crimes of opportunity.
So how do you figure out if a city is safe? There are a couple of things that you can look for with establishing how safe a city is: the sophistication of their public transportation, overall crime rates and levels, or any travel restrictions given by your country about an area. But even if crime statistics can be a reliable source, it's really by following safety tips that you can have a safe, fun, and worry-free vacation.
Is Puerto Vallarta Safe?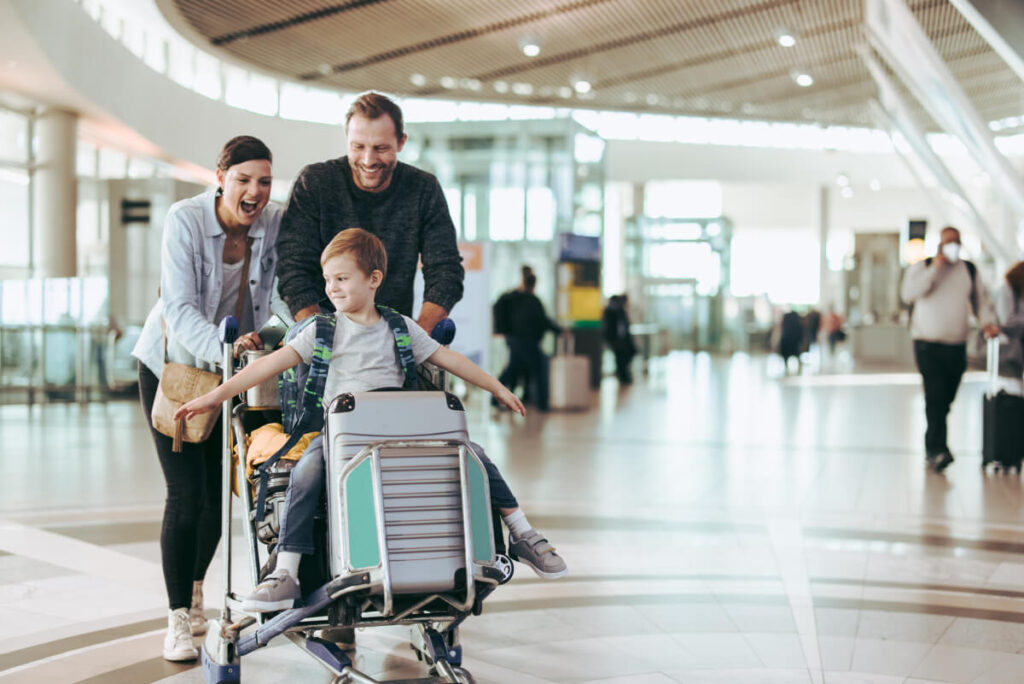 Knowing all this, how safe is Puerto Vallarta? According to the crowd-sourced database Numbeo, Puerto Vallarta's crime index has hovered around 30% to 35% in the past few years. This may seem high until you compare it to major cities like Miami (53%), Tampa (47%), New York (57%), Los Angeles (50%), or Chicago (65%). Admittedly, there may be some factors that can make Puerto Vallarta more dangerous for tourists in particular rather than locals, but overall the safety index of the city makes it fine for tourists to visit and stay in.
But why is this? Several reasons may contribute to the city's overall safety:
1) Location
While an overall blanket ban on drugs and drug activity has always existed in Mexico, larger cities like Cancun or Acapulco haven't been exempt from drug-related violence. The large population of these cities and their relative accessibility makes them a hub of criminal activity, which makes them more dangerous to both locals and tourists alike.
But like every country, Mexico has different regions - and while it's easy to get caught up in the news of gang activity and drug-related violence, those things don't apply to Mexico as a whole. Puerto Vallarta in particular has a low incidence of any violent crime or drug-related activity, as it's still a relatively small city that leans heavily on tourism rather than being an urban center.
2) Attention To Health Protocols
Food hygiene, health insurance, and emergency assistance services are all crucial to Puerto Vallarta's establishments - in fact, it's one of the first cities to get the Safe Travels certification from the World Travel and Tourism Council. This gives tourists the peace of mind that hygiene protocols are strictly followed and enforced in all the city's tourist spots.
Attention to health protocols has always been a defining characteristic of the city, as its own health authorities can attest. The local government has a robust emergency services department ready to serve locals and tourists alike, and with a few preparations on your end when you get to your accommodations, you can rest easy that any medical concerns you may have will be taken care of.
3) Safe Track Record
Lastly, aside from the overall travel advisories issued by countries because of the COVID-19 pandemic, the town has never had any specific travel bans or travel warnings issued against it by the United States. Overall, this makes this one of the best places for anyone to visit, as the town takes the security of its locals and tourists quite seriously.
As a long-established tourist getaway, the government and law enforcement of the city knows the exact things to look for when doing their patrols - so while you may hear the occasional rumor about stolen items and other instances of petty crime, there are fairly few incidents that tourists have reported which merit serious concern.
Overall, Puerto Vallarta is one of the safest cities that you can visit in Mexico, with all the certifications, facilities, and other attractions that a tourist wants from an ideal coastal getaway.
Safety Tips To Follow When Staying In Puerto Vallarta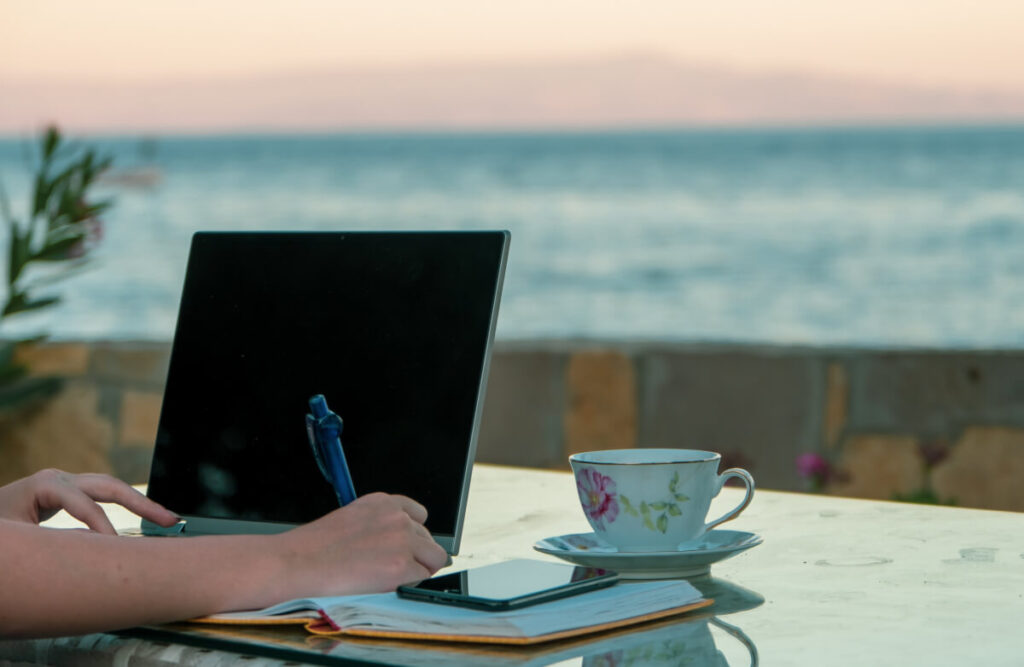 The relative safety of Puerto Vallarta isn't a 100% foolproof way of making sure that you'll never run into any crime there. Low crime rates mean that some crime still happens - and like any tourist destination, you should stay aware to make sure you don't get tangled in the wrong side of things.
Most of the things that can keep you out of trouble in the city really come down to common sense, and is no different from any other travel and safety tips that you should be following when visiting any other tourist destination. However, there are a few things in particular that you should do when staying in Puerto Vallarta:
1) Understanding Local Culture
One good way to get on the good side of the locals is to understand and respect local traditions and cultures, especially if you're planning on staying there for a long time. While it's easy to forget with all the urban development the city has seen, Puerto Vallarta has a long and rich history developing from a little pueblo to one of Mexico's primary tourist destinations.
Something that you can try to do during your stay is to pick up a few handy words in Spanish. Most of the locals can speak English as Puerto Vallarta has been a tourist destination for a very long time, but even some basic Spanish can open a few more doors and conversations for you compared to other tourists.
Some terms that can come in handy include:
Please: Por favor
Hello: Hola
Goodbye: Adios
Thank you: Gracias
Hello, my name is (name): Hola, me llamo (name)
Good or Very Good: Bien, Muy bien
I need help: Me ayudas por favor
Not only will this help you become more familiar with the culture of the area, but it's also one of the best ways to make sure that you get the help that you need when you do. The emergency services of the city do have staff that understands English, but just making the process of getting help a lot faster can potentially save lives.
2) Pack The Right Footwear
Puerto Vallarta is a coastal town, but that doesn't mean the entire city is composed entirely of beaches and other flat areas. It can get surprisingly hilly in some areas, especially along Banderas Bay. If you're thinking of taking a walk or an extended hike through the city's sights, making sure that you have footwear that's comfortable and easy to walk in is a must.
It's easy to think that the only place you'll be needing good footwear is around the hills and going up towards the ziplines, but keep in mind that this is a town where there are a lot of things you can only see on foot. Expect to spend a lot of time walking here even if that wasn't really in your plans to begin with, as taxis aren't always the best form of transportation you can get - there could be communication issues or you could get charged way above the normal fare.
It also goes without saying that the rest of your outfit should be equally comfortable and easy to move around in: there's no harm in dressing up nice or being a little flashy, but these should only be reserved for when you know you're only going to spend all your time on one place for the day/night.
3) Use A Local Sim Card
One thing that can be easy to forget for most tourists is to get a local sim card - but in a town like Puerto Vallarta, it's practically a necessity. It's not just because you'll be missing out on sharing the picture-perfect moments you'll encounter, but it's also necessary to help you communicate with people back home, access local emergency services, and even for contacting accommodation staff.
Fortunately, local sim cards aren't a rarity in Puerto Vallarta - you'll likely find a vendor right after you get off in the town itself. If nothing else, you may be able to find some at your accommodations - as a tourist destination, most of Puerto Vallarta's businesses always keep a few lying around for tourists.
It's also a crucial thing that can make business protocols and purchases a lot easier. Given that most purchases and transactions can now be made straight from your mobile phone, owning a local sim card can give you all the flexibility you're used to from your phone back home. Even if it doesn't work after your vacation is over, it's still a nice memento from your international travel.
4) Stick To Toll Roads Whenever Possible
If you're planning to take out some wheels or travel around the area by vehicle, always make sure to stay on toll roads or well-established routes when moving around. While it may be tempting to check out a shortcut or try out some of the side roads that locals use, it's best to be on the cautious side when traveling.
Not only does this minimize the chance that you'll get lost, but it also saves your rental car company a lot of time and stress worrying about any potential damage to your vehicle. Travel insurance may cover you for any injuries sustained, but they're less clear about covering things like vehicles that you may damage in an accident.
Toll roads are usually the best way to reach from point A to point B in Puerto Vallarta, given that Banderas Bay alone stretches 50 miles and across several towns on the Mexican coastline. If you're planning to travel to nearby areas in Puerto Vallarta, sticking to toll roads can save you a lot of time and gas.
Explore The Best Of What Puerto Vallarta Has To Offer With Agave Villas Mexico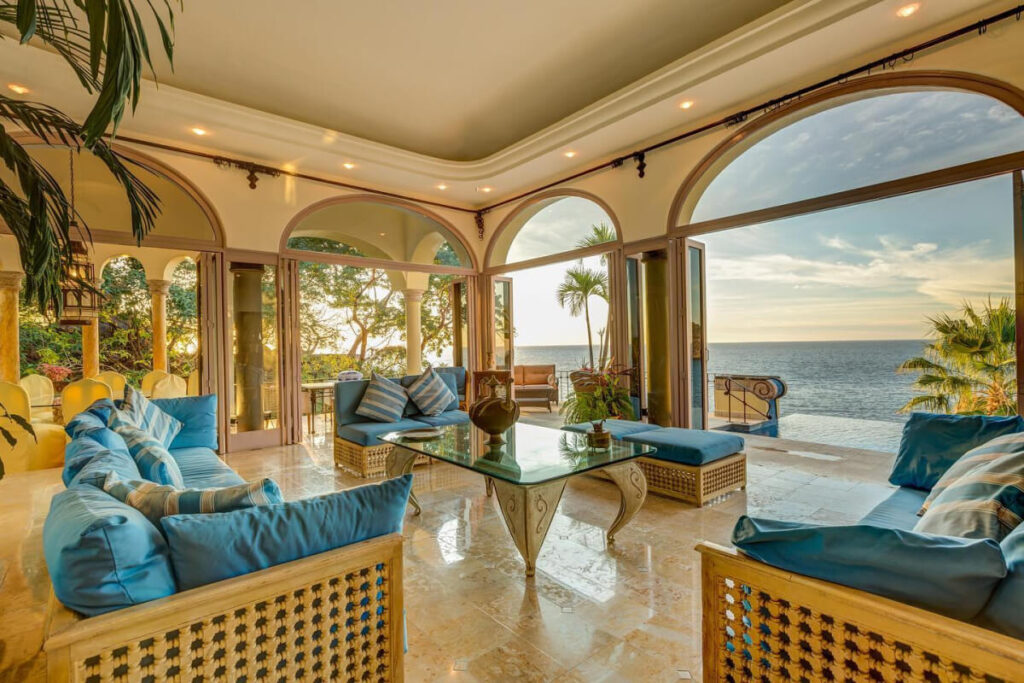 Partnering with a good travel provider for your living arrangements can give you your best vacation yet. Whether it's the delicious food, the public beaches, or the thriving nightlife, you'll always have something to look forward to in Puerto Vallarta.
If you're looking for the best way to keep your peace of mind during your adventures in Puerto Vallarta, contact us at Agave Villas to give you the best experience possible. Not only are we intimately acquainted with the area, but we have all the experience needed to make sure your accommodations are the best that you can get in this amazing city.
For more information about how we can make your stay in Puerto Vallarta better, contact us through our website today.