If you've ever looked for your next vacation along the Pacific Coast, odds are you've stumbled across mentions of Puerto Vallarta. As one of the most popular beach towns in Mexico, this small yet charming locale is a haven for those looking for their own hidden beach, afternoons with water taxis, or a taste of Mexico's rich culture. But there's also more to this town than just being another stop along Banderas Bay - it's a haven for tourists and locals who want to experience the best of what new and old Mexico has to offer.
So what is Puerto Vallarta like? Aside from the beaches, the Mexican food, and the scenic landmarks, it's the culture that makes Puerto Vallarta the thriving and vibrant destination that it is. The cobblestone streets right next to sandy beaches, the welcoming community, thriving nightlife, and the overall vibe of the city make it one of the most unforgettable places you'll ever visit in Mexico.
Puerto Vallarta: Basics And History
What exactly should you know about Puerto Vallarta? Located along Bahia De Banderas (Bay of Banderas) and sheltered by the impressive Sierra Mountain range, it's no surprise that every public beach here has an excellent view of the ocean. But aside from cruise ships and other signs of international travel, Puerto Vallarta has far more going for it besides just being next to a large body of water.
While it's rapidly becoming one of the best places to visit in Mexico, this town didn't start as a booming tourist destination. Puerto Vallarta's origins started as a humble fishing and pearl-catching village until commerce from Mexico City turned it into an agricultural hub for the surrounding towns. Given its easy access from the sea, it became a significant port where goods from the Manila Galleon trade could be offloaded - though sometimes, not completely legally.
But while Puerto Vallarta was starting to get noticed by Americans and other tourists (usually artists, writers, and other performers looking for a rural getaway, best seen in the Gringo Gulch area) the town remained quiet until the 1960s, where it catapulted itself into one of the busiest tourist destinations in the country.
Becoming A Tourist Hotspot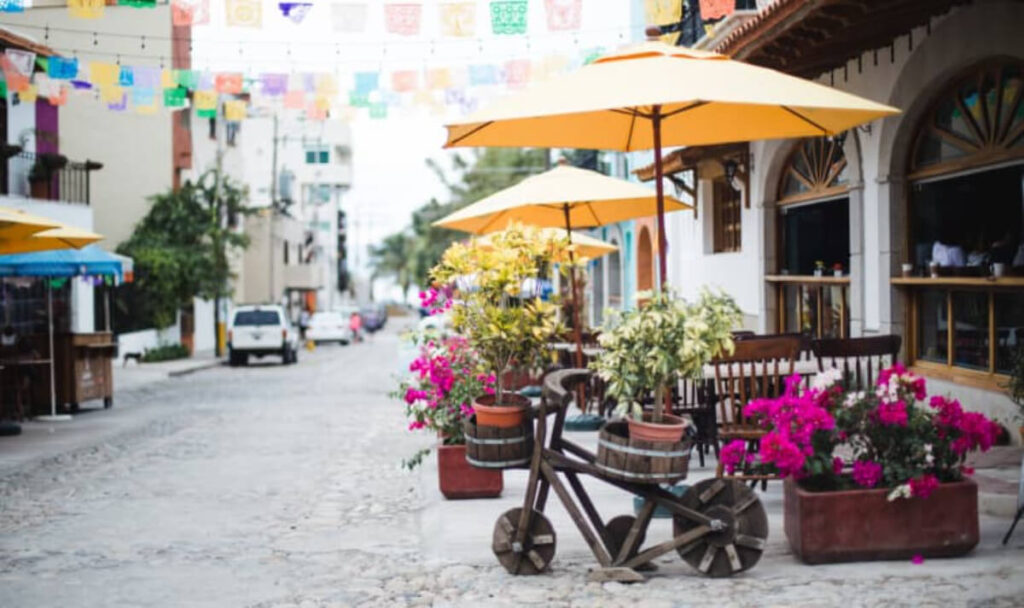 Several things happened that put Puerto Vallarta on the map of many Americans and tourists around the world, but two particular things stand out: the increased investment of the Mexican government into making Puerto Vallarta more accessible, and the exposure the town experienced with American media.
While Puerto Vallarta was never an inaccessible part of Mexico, the only ways to get there pre-1940 were via sea, air travel, or mules from the surrounding area. With the development of facilities like the Lic. Gustavo Díaz Ordaz International Airport and the El Salado wharf, Puerto Vallarta became easier to reach for both Mexicans and tourists alike. With additional spending on highway development in the 1960s and the 1970s, the town became fully accessible via land as well, coming from areas like Guadalajara.
But it can also be argued that it was the 1964 movie The Night Of The Iguana that put Puerto Vallarta on the collective awareness of American tourists. The coverage by the American media during the film's production - as well as the subsequent reception of the film once released - put Puerto Vallarta's stunning scenery on the world stage.
Americans would then flock to Puerto Vallarta in the 1980s, and while the town initially struggled to keep up with the sudden influx of tourists, further legislation and development around the 1990s steadily helped it grow into a bustling tourist attraction. As Americans spread the word both back home and abroad about the sights in Puerto Vallarta, it marked the transformation of what was once a quiet pueblo into a vibrant center of Mexican culture.
Puerto Vallarta Now
Today, Puerto Vallarta is one of the best places anyone can go if they want to get a taste of Mexican culture. While the town has steadily remained true to its cultural and historical roots, it's also been quick to absorb the best of what tourists and other visitors from abroad have brought to its shores. The result is a unique mixture of art, food, and atmosphere that's a memorable experience for any kind of visitor.
Puerto Vallarta has also fully embraced its identity as a tourist destination, optimizing various parts of its infrastructure and local systems to accommodate the increased flow of people. The city's emergency services, police, and other essential public facilities are all regularly maintained, helping tourists and locals alike to enjoy their time in the city without any major issues.
In fact, despite Puerto Vallarta's reputation for its thriving nightlife and other social events, the town still maintains order throughout its borders. Puerto Vallarta's safe for both tourists and locals alike, and very few instances of crime happen in the city.
Why Puerto Vallarta Deserves A Visit
So given all this, what does Puerto Vallarta offer to visitors that you can't find in other places like Mexico City, or even nearby regions like Cancun or Guadalajara? Aside from being the town where you'll find your favorite hidden beach, it's the overall community that can make Puerto Vallarta a great place to visit.
One of the reasons why this is the case is that even if Puerto Vallarta has only come to its own as a tourist destination around the 2000s, the steady influx of both visitors and its own development have made it naturally welcoming to outsiders. You'll be hard-pressed to find a more welcoming community than the one you'd find in this city - a courtesy that its inhabitants are all-too-happy to extend to visitors and other locals alike.
The influx of tourists to Puerto Vallarta has also given it a unique atmosphere compared to other tourist destinations in Mexico. While it does retain the rustic charm of its humble origins, it's also absorbed plenty of the cultures of its visitors: best seen in its food, performances, and overall vibe. It's a place where everyone can feel welcome - for the simple reason that it seems like almost everyone has been there.
It's also quite inclusive towards LGBTQ individuals, celebrating their freedom of expression with colorful displays and performances on its main avenues and clubs. As an all-inclusive community, any tourist can always count on feeling welcome to the city and all the activities that they can encounter. Combined with the already scenic views and the ease of access, Puerto Vallarta should always earn a brief spot on your list of places to stop by if you're even in Mexico.
Things To Remember When Going To Puerto Vallarta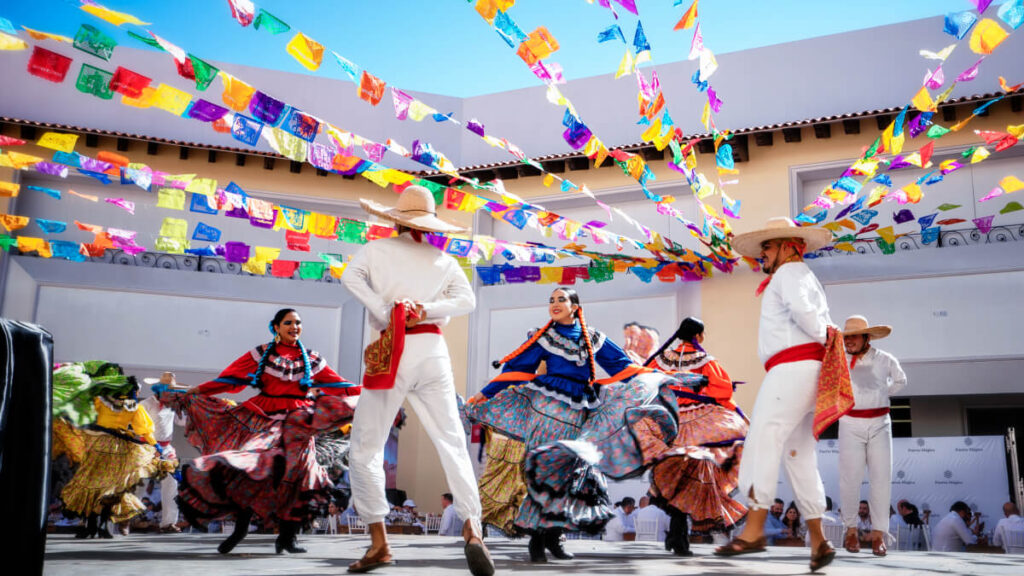 If you're planning to visit Puerto Vallarta, it's important to keep a few things in mind to make sure that you get the most out of your visit there. Overall, it's really no different from how you should behave when going to any tourist destination - but here are some specific tips to make sure your time in the city is more enjoyable.
1) Get To Know The Locals
We can't stress this enough - Puerto Vallarta is best enjoyed if you have someone familiar with the place to guide you through it. Fortunately, there's no shortage of local tour guides who will happily walk you through the historical sites in town, food tours of its many restaurants, or just regale you with a story or two about how it's like growing up in Puerto Vallarta.
It's also a great opportunity for you to pick up on some local customs or brush up on your Spanish. While most of the locals can speak English, trying to learn goes a long way towards making more local friends. It'll also help you on the rare occasions that you might get lost in some of the more secluded areas of the town.
2) Eat And Drink
One thing that any tourist to Puerto Vallarta should never miss is the opportunity to try their food and local cocktails. There are some excellent Mexican restaurants along the main street, serving all types of Mexican cuisine that you can't find anywhere else. However, some restaurants also offer a little taste of more international dishes, even ones that have been fused with the styles and spices of the Mexican region. Putting it simply: you'll never get bored of the food choices you'll have.
Local spirits are other great draws of the area - you'll find very few places that offer the variety and quality of tequila. There are dedicated stores that are stocked with different kinds of tequila for you to enjoy, either by yourself or at the many bars around the area. Just remember to not overdo it.
3) Socialize
Puerto Vallarta is far from the quiet fishing village that it used to be in the past: there's always something new to see and enjoy whenever you're in town. Guided tours, walks along the coast and further up in the mountains, and even some quick trips a few miles out of town can always bring you to a new location with new things to do.
This is even more apparent during the night when the clubs and bars of Puerto Vallarta come to life. There's a dizzying array of different spots, themes, and activities that the party-lover can choose in the city - and always with the assurance that a beautiful sunrise is there to greet them afterward.
Some Places To See In Puerto Vallarta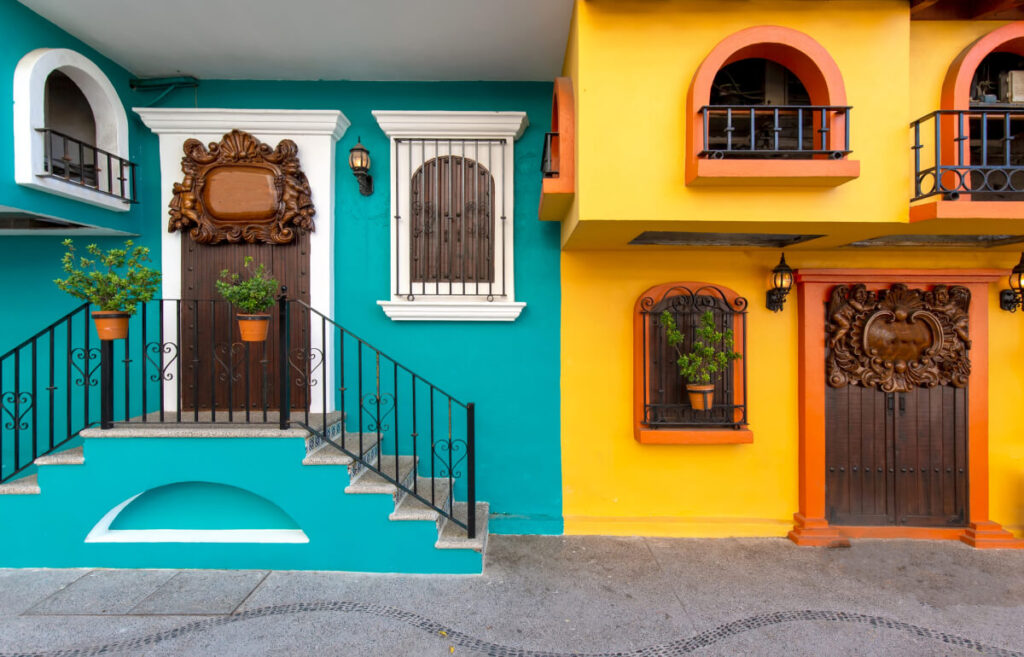 Puerto Vallarta isn't the only town along the Bay of Banderas, but it does have a few standout areas that you should pay a visit before moving on to other regions in Mexico. Puerto Vallarta is home to the Malecon Boulevard, Vallarta Botanical Gardens, and Zona Romantica, among others.
1) Malecon
The Malecon Boulevard is arguably the beating heart of what makes Puerto Vallarta so varied and vibrant, with different shops, restaurants, and other places where you can dine and enjoy yourself. During the day, it's a pleasant boardwalk where you can calmly take a stroll and take in the sights: by night, it turns into a bright mixture of sights and sounds that can move your feet.
2) Vallarta Botanical Gardens
If you're willing to take a little bit of a trip, the Vallarta Botanical Gardens are definitely worth the time and effort. A beautiful retreat from the busier parts of Puerto Vallarta, these gardens showcase the dazzling array of different plants, animals, and other examples of wildlife that you can't really appreciate from the city center. With dining options of its own, it's a place where you should definitely drop by if you've ever wanted to experience a jungle-themed gastronomic experience.
3) Zona Romantica
Located at the center of Puerto Vallarta's downtown area, the Romantic Zone is precisely what it says on the label: an area where the rustic charm of the town is displayed in all of its beauty. Cobblestone streets, sun-kissed walls, and the gorgeous countryside greet anyone looking for a romantic and quiet getaway not far from the city center.
Get The Best Accommodations In Mexico With Agave Villas Today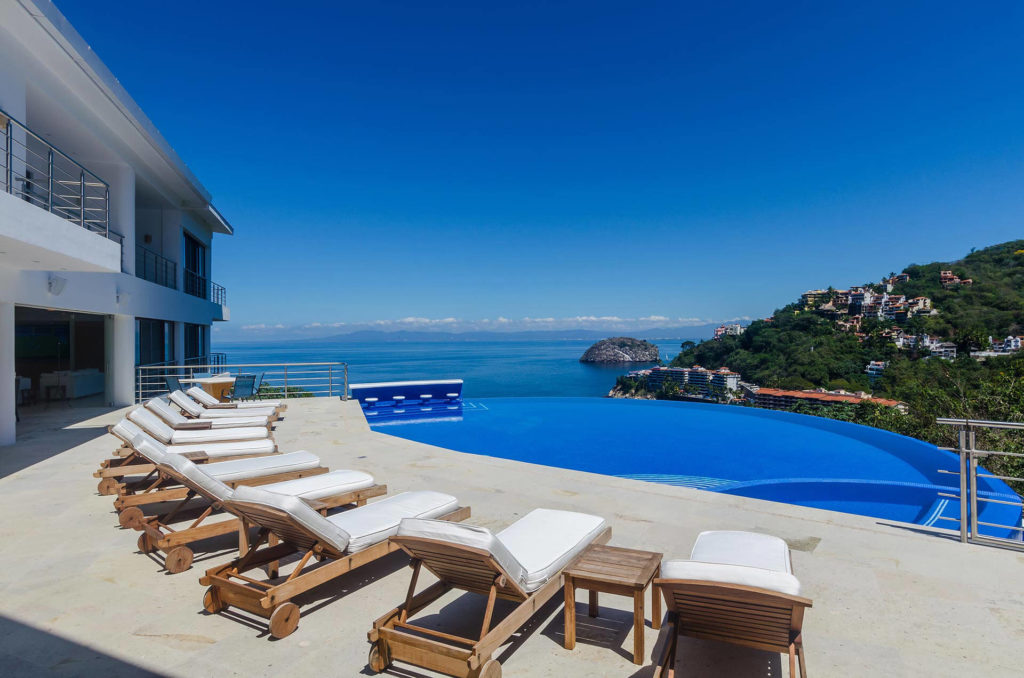 It's easy to think that all that Puerto Vallarta has to offer is beautiful beaches and panoramic views, but the truth is this bustling city is one of the best experiences you can have of Mexican culture. Whether it's a romantic getaway, a search to find the best-secluded beach destination, or simply a celebration of Mexican street food, Puerto Vallarta is always an excellent choice for anyone who wants the atmosphere of a charming town with a bit of adventure mixed in.
Agave Villas believes that beautiful views shouldn't take you more than a few steps from your bed to the outside - that's why we've long been trusted as one of the best accommodation services that you'll find in Puerto Vallarta. Whether you're looking for a beachfront property that gives off the vibes of staying on the Caribbean coast or something more of what you'd get in the city center of Mexico City, we have the properties that can make your vacation your most memorable one yet.
For more information about how we can make your stay in Puerto Vallarta better, contact us through our website today.