As one of Mexico's top tourist destinations, Puerto Vallarta's got a lot of attractions to see. So much so that it's easy to just get caught in one sight without ever experiencing the rest of what this city has to offer. Aside from city tours, boat rides, beautiful beaches, and the ever-delightful staple of Mexican street food, Puerto Vallarta always has something for everyone. But if you don't have a lot of time or simply want to savor a specific type of experience, a quick guide on what to do in the area can always come in handy.
So what exactly can you do in Puerto Vallarta? There are three places where you can go to get the most out of what the city has to offer: Banderas Bay, Zona Romantica, and the Malecon Boardwalk. Each of these locales offers a unique selection of activities that you can enjoy, and represent some of the best activities that Mexico has to offer.
Banderas Bay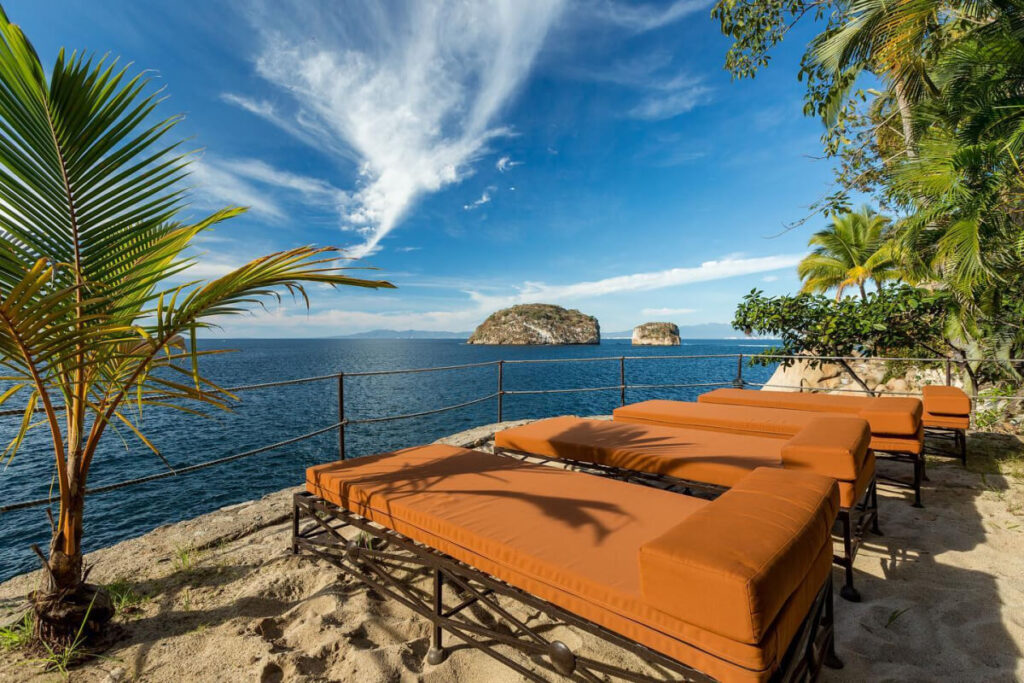 The Bay of Banderas is a 50-plus mile stretch of beaches that overlook the stunning waters of the Pacific Ocean. This bay is so large that it includes entire towns, wildlife protection areas, and other natural attractions. The particular section of Banderas Bay that's in Puerto Vallarta is best accessed via the Playa Los Muertos, or the Los Muertos Beach.
1) Beach Trips At Playa Los Muertos
As it takes up a sizable area of the north side's sandy beach, the Los Muertos beach has plenty of sights that you can enjoy. You can easily tour around the area with a rented golf cart, though many tourists insist on going there by foot to take in the various sights and sounds.
If you've ever felt like the main beaches near Mexico City are too crowded, Los Muertos has many hidden and secluded beaches that are easily accessible and affordable for tourists. Given that it's a short distance away from Sayulita, it's an easy retreat for you to consider if you're looking for a place to still take in the sights of the water while relaxing at the same time.
Swimming is also one of the main activities here that you can enjoy, but make sure that you keep track of the water since the tides can easily sweep you away. Fortunately, the emergency services in the area are well-aware of this risk.
2) Tours At El Cora Crocodile Sanctuary
For those looking to see the local wildlife up close and personal, the El Cora Crocodile Sanctuary is a great start. It's been hailed as one of the best ecological tours you can take in the area, with plenty of activities that both the young and old can enjoy.
One particular standout of this attraction is that it's easy to see the commitment that guides have during the tours, as many of them have had years of experience in helping preserve the wildlife of the area. Those with an interest in biology or habitat preservation will find these tours particularly informative, especially when it comes to looking at the effects of rehabilitation on the local flora and fauna.
The tours are also very accessible to most tourists, as the tour guides can communicate in both Spanish and English fluently.
3) Water Attractions At Aquaventuras Park
A perfect blend of slides, surf, and all things fun to do in the water, Aquaventuras Park is a great place for families to enjoy. While it's known for its selection of different water slides, the park is also a great place to meet marine wildlife up close and personal, which is sure to catch the interest of anyone who's ever wanted to see animals like dolphins and sea lions.
There's even the option to swim with the dolphins for both children and adults, though keep in mind that the park's staff will always be close by for supervision and the price can be a bit steep. However, it's more than made up for by this rare opportunity for you to see what it's like to actually come in contact with a dolphin - a sight that tourists agree is worth the price of admission.
The park's facilities are also equipped with extensive safety measures, and there are trained lifeguards on call at all times. While injuries or accidents are always a possibility in water parks, worried guests can set their minds at ease knowing that the park has an exemplary safety record.
Zona Romantica
Fittingly called the "Romantic Zone" of Puerto Vallarta, Zona Romantica is one of the best places to go to experience the old and the new in Mexico. Historic cobblestone streets blend seamlessly with the modern nightlife, and a thriving cultural and LGBT-friendly landscape welcomes everyone to its streets.
1) Experience Local Nightlife At Basilio Badillo
Affectionately called "Restaurant Street" for its wide variety of restaurants and different dining options, the street of Basilio Badillo is an essential experience for anyone looking to taste the best of what Puerto Vallarta has to offer. Aside from the local staples, it offers a great mix of fusion choices, taking the best of flavors from around the world.
While it's a must-see attraction during the day, the nightlife at Basilio Badillo is when this area really comes to life. Locals and tourists alike flock in street jumping between different jazz shows and drag shows, showcasing the vibrant atmosphere and the all-inclusive culture that Puerto Vallarta is known for. It's also a great time to look at the various galleries and boutiques that also call this street home.
What's even more impressive is that despite the bustling traffic throughout the area, discipline and safety are still at the top of the priority list for the locals. This is also what's made it extremely friendly to most tourists in the area, on top of the already low crime rate in Puerto Vallarta.
2) Tour The Picturesque Gringo Gulch
If you don't mind taking a bit of a hike and are in the mood to see what makes Puerto Vallarta a romantic destination, pay Gringo Gulch a visit. Nestled in the hillside behind the town church, this charming and historical downtown area is a quick peek into the time when Puerto Vallarta was a much smaller pueblo - an atmospheric reminder of this bustling city's humble origins.
You can also take this opportunity to pass by Casa Kimberly, the place built by Elizabeth Taylor and Richard Burton as their own special romantic getaway in Puerto Vallarta. Surrounded by the picturesque view and plenty of other similarly beautiful attractions, it's not hard to see why this area has pushed Puerto Vallarta as a popular romantic spot.
One thing to keep in mind when visiting Gringo Gulch is to make sure that your accommodations are close enough to make the hike uphill less challenging.
3) Find The Best Bargains At Isla Rio Cuale
Looking for souvenirs to take home? Look no further than Isla Rio Cuale, home of the Rio Cuale Flea Market. Bursting with locally handcrafted knickknacks and other unique valuables, it'll certainly give you your money's worth when it comes to artisan goods that you can bring home.
This area is also home to the picturesque Rio Cuale, where the gently swaying trees and the pre-Hispanic buildings and landscape mesmerize the eyes and thrill the senses. Aside from being a picture-perfect area, it's also one of the best places you can inquire about the rich history of Puerto Vallarta, and how this bustling tourist attraction grew from a small community straight from the locals.
You can also relax with the various alfresco dining options and jazz performances after a long day of shopping. While their selection may not be as varied as those you can find in the heart of Puerto Vallarta, the food in the area is still infused with the unique flavors of the region - as well as a personal touch from the long-time chefs who make them.
Malecon Boardwalk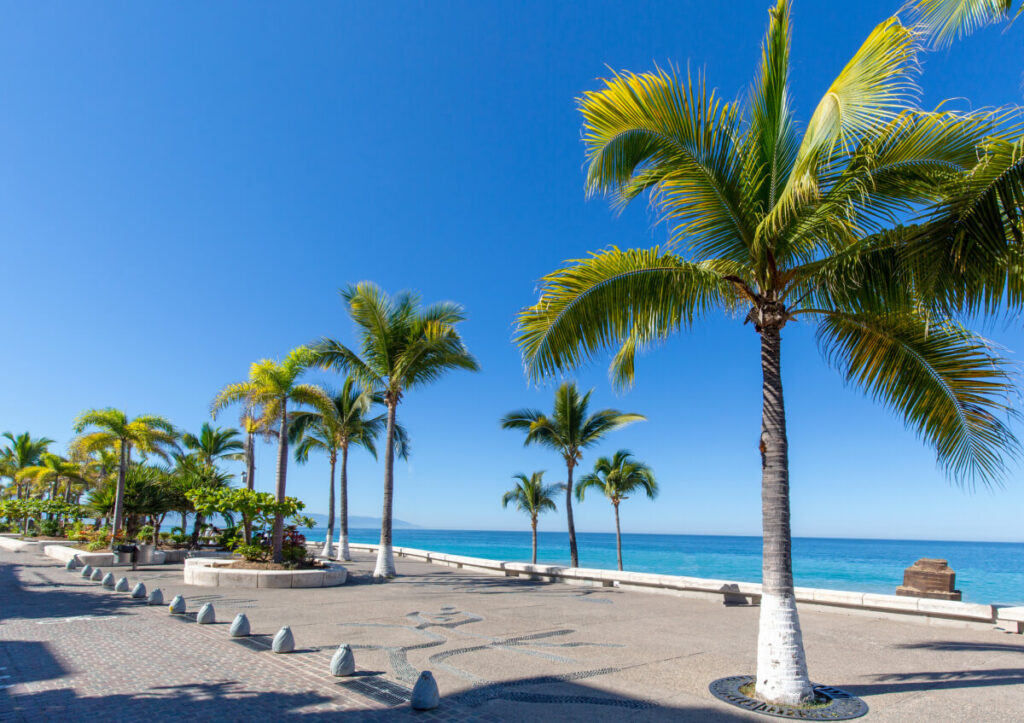 The Malecon Boardwalk is arguably one of the places that every tourist to Puerto Vallarta should visit, as it combines all the best parts of the city's attractions into one convenient place. Whether it's looking for your favorite restaurant during your stay, getting the best deals from local items, or scratching that itch to socialize, the Malecon Boardwalk has everything that you're looking for and more.
1) Enjoy The Flavors Of Puerto Vallarta
Tourists looking for their fix of the finest Mexican food the country has to offer can choose from the many different restaurants along the boardwalk, all offering an unparalleled dining experience with Mexican cooking that you'd be hard-pressed to find anywhere else. These restaurants all offer different palates of Mexican food throughout history, infused with the modern tastes of today.
If you're looking for more international fare, there are also dedicated restaurants along the boardwalk that serve haute cuisine and other flavors of Europe. With stunning views of the ocean, you'll be hard-pressed to find better seats along the Pacific Coast to come with your meal.
Malecon's restaurants also know the pleasures of good food no matter the time of day: breakfast buffets are side-by-side with fresh catches of seafood, often alongside the locally-grown fruits and vegetables harvested from the Mexican countryside. Fresh, delicious, and always a meal to remember - the culinary delights of the boardwalk will fill both your stomach and your camera feed.
2) Shop For Unique Trinkets And Other Treasures
If you're looking for something special to bring back from your time in Puerto Vallarta, look no further than the various shops and souvenir stores along Malecon. They offer a dazzling variety of local goods and artisan crafts that can cater to anyone looking for something to take home, from fine jewelry from the Opal Mine to the local goods at Tierra Huichol.
One particular establishment that's sure to tickle your taste buds long after you've left is the Tequilera Espiri Gonzalez, home to some of the finest tequila that Mexico has to offer. This store sells a wide variety of different types of alcohol, but it has a special focus on tequila drinks of all kinds. Whether you're looking for a fiery taste that dwells in your mouth or a smooth vintage that nestles in your stomach, there's a bottle for everyone.
Just make sure that you always make your purchases in-store when you can. Even if the wares of the street vendors look enticing, it's always better to get your souvenirs from the shops rather than the resellers outside. That way, you're sure to get your money's worth.
3) Dance The Night Away At Discos And Clubs
Malecon might be a picturesque boardwalk during the day, but the night transforms it into a bustling area full of lights, dance, and laughter. The discerning club-goer has a veritable buffet of different clubs, discos, bars, and restaurants to choose from, all offering their unique themes and takes on how to enjoy the night in Puerto Vallarta.
The variety of different places to go to ensures that there's something for everyone: whether it's the loud and exciting dance floors or the more chilled-out atmosphere of cocktail bars. Combined with the good food and even better drinks, you're sure to make your nights at Malecon nothing less than memorable.
Experience The Best That Puerto Vallarta Can Offer With Agave Villas Mexico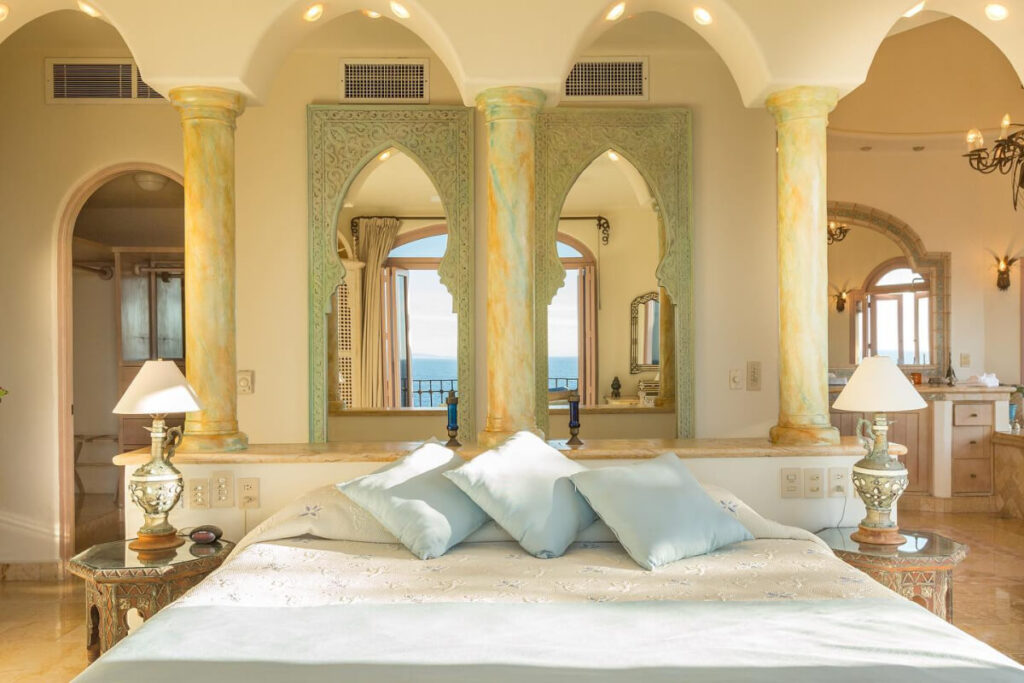 One of the great things about Puerto Vallarta is that it's more than just one of the premier beach destinations in Mexico: it has something for everyone. Whether you're a nature lover, animal lover, or connoisseur of delicious food, there's a wide variety of amazing activities for anyone to do in this bustling beach town.
If you're looking to book your next vacation in Puerto Vallarta or anywhere along Mexico's Pacific coast, book your accommodations with us at Agave Villas today. We keep an extensive list of accommodations that can help make your stay in Mexico a memorable one. With our first-hand knowledge of Mexico's tourist destinations and long history of luxury rental experience, you can have the peace of mind that your home away from home will be nothing less than perfect.
For more information about our services and our listings in Puerto Vallarta, contact us through our website today.