Punta Mita is a peninsula located near Banderas Bay in Nayarit Mexico and is known for its blue waters and sandy beaches. While at first glance it may seem like any other luxury beach, there is actually more than meets the eye when it comes to this coastal area.
So what is there to do in Punta Mita? There are about a million things to do in Punta Mita. From exploring a hidden beach, playing on their world-class golf courses, boat tours of the different islands, and other relaxing and fun activities await anyone visiting Punta Mita for vacation.
Things to Do In Punta Mita
Whether you're visiting Punta Mita for a family vacation, friends' trip, or a romantic getaway, Punta Mita is sure to give you and your loved ones an extraordinary experience. From beautiful beaches to jungle trails, there's a wide variety of activities you can do in Punta Mita, all you simply have to do is choose. If you're having trouble deciding what to place on your itinerary, here are some of the most popular attractions you can find in Punta Mita and its surrounding neighborhoods:
1) Hop on a Boat and Explore the Coast of Punta De Mita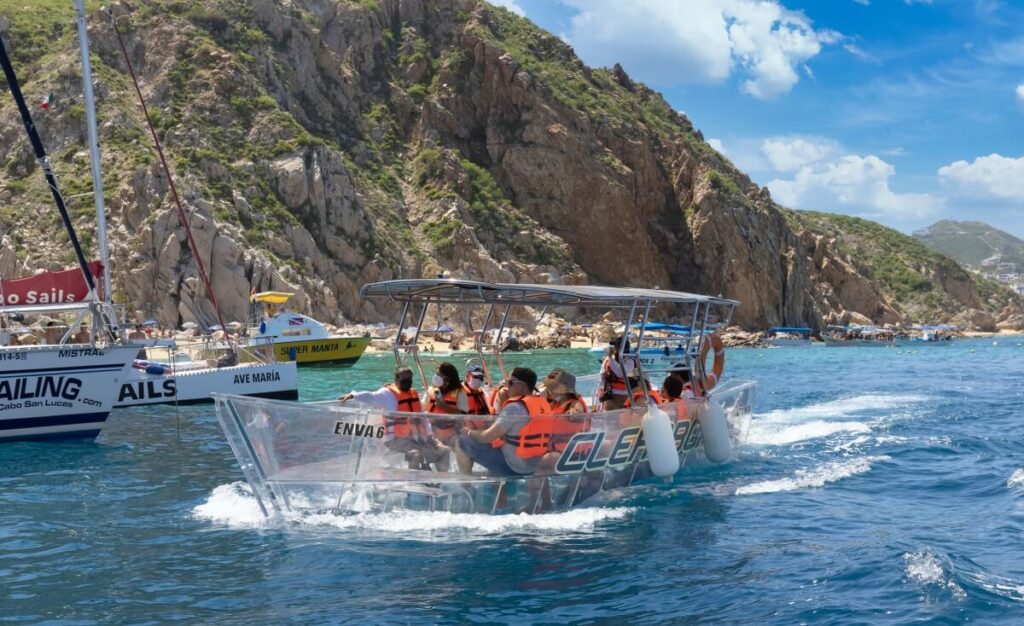 While you'll find beaches all around Punta Mita, booking a private boat or a boat tour along the Riviera Nayarit is definitely the best way to experience all of what Punta Mita has to offer. During your boat ride along the Riviera Nayarit, you'll find secret beaches along the coast wherein you can swim, snorkel, and wade in the pacific ocean. If you choose to book a private session under the many boat tour companies in the area, it's also likely that you'll have secret beaches to yourself for the afternoon adding to the overall experience.
2) Play A Round of Golf In Punta Mita's Stunning Courses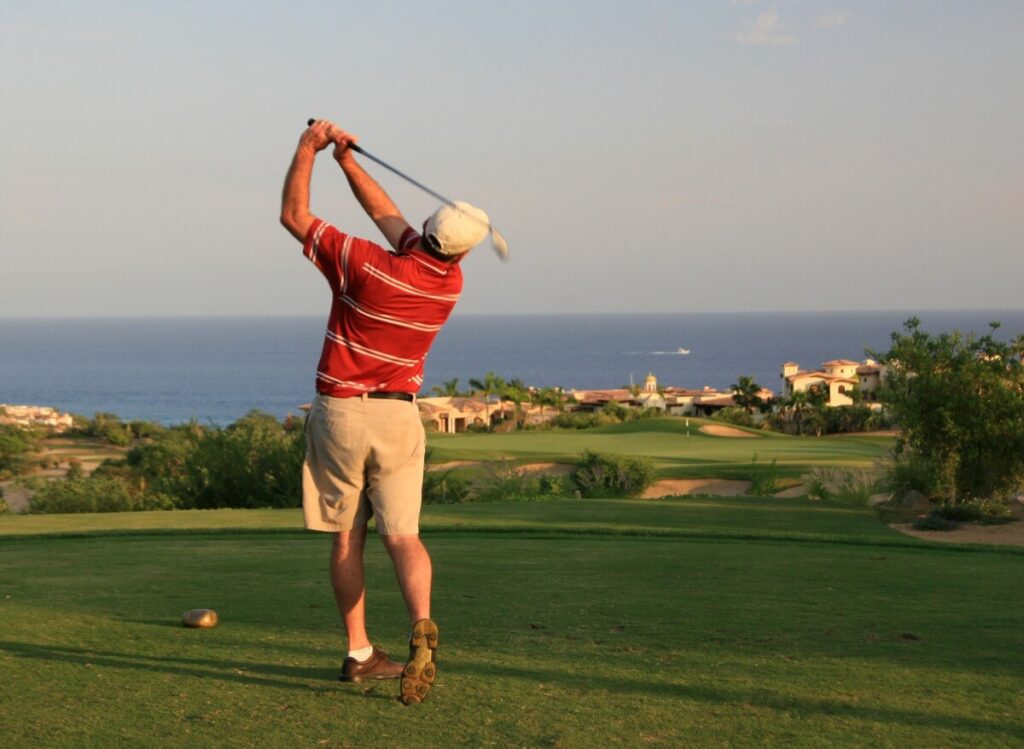 Are you an avid golfer? If you happen to love a good game of golf, chances are you've heard of the Higuera Golf Club, as well as the other popular golf courses Punta Mita has to offer. According to several outlets, these golf courses are known to be the best throughout the entire landscape of Mexico. In addition to the Higuera Golf club, it's worth noting that Punta Mita is also home to The Pacifico and The Bahia golf course, which has the largest natural green in the world. Whether you choose to play just 9 or all 18 holes throughout the day and explore other activities afterward, Punta Mita definitely has a strong golfing community worth visiting.
3) Enjoy The Surf Spots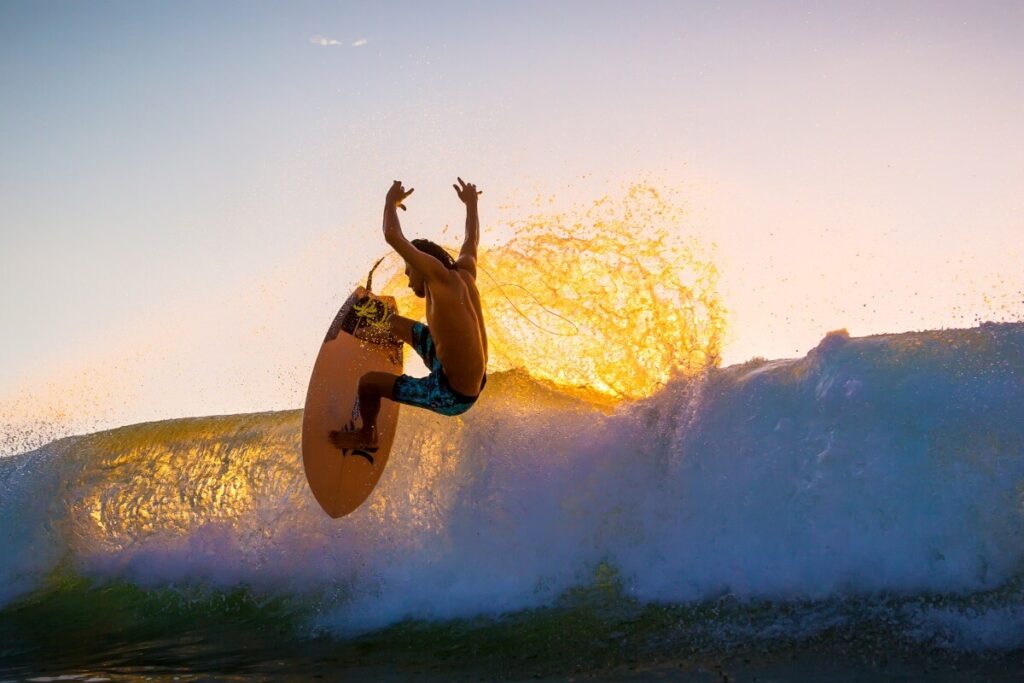 Alongside the golfing community of Punta Mita, surfing is amongst one of the most popular activities in the area. If you're a novice to surfing, then don't worry because you can still join in on the fun at the more beginner-friendly beaches like Sayulita and maybe even sign up for the Punta Mita Surf School to get the basics down. The town of Sayulita is known for being one of the best surfer towns in Mexico as well as its great shops and boutiques in the area. While not in the main area, it's only 30-minutes from Punta Mita and worth the short drive. Known for its smooth waves and clear waters, this surf spot can be enjoyed by beginners and seasoned surfers alike.
4) Watch Whales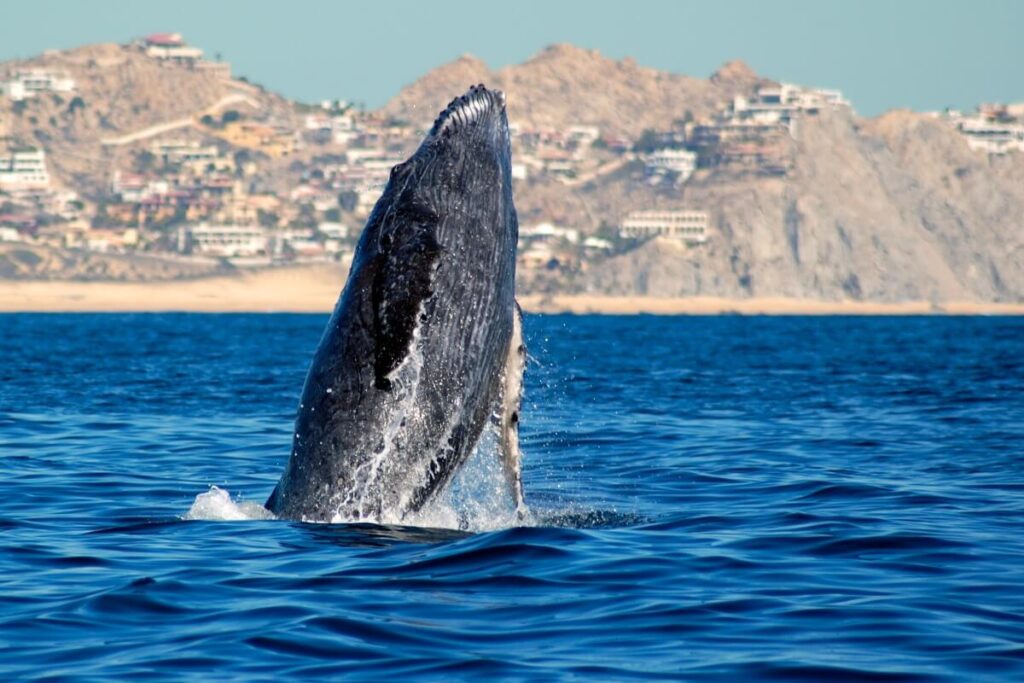 With Punta Mita situated at the pacific ocean, locals and tourists alike can often enjoy watching and seeing marine wildlife in their natural habitat. While there are many things to see in the oceans of Punta Mita, watching humpback whales has become one of its most popular attractions.
Humpback whales and a few other breeds of whales will often make an appearance when they migrate to the Bay of Banderas near Punta Mita. While you may be able to see them from the beaches, consider booking a boat as this will let you get a lot closer to the whales and give you a unique viewing experience.
*Whale watching often occurs in the months of December to March and may not be available all year round.
5) Experience the Beach Clubs and Nightlife of Downtown Punta Mita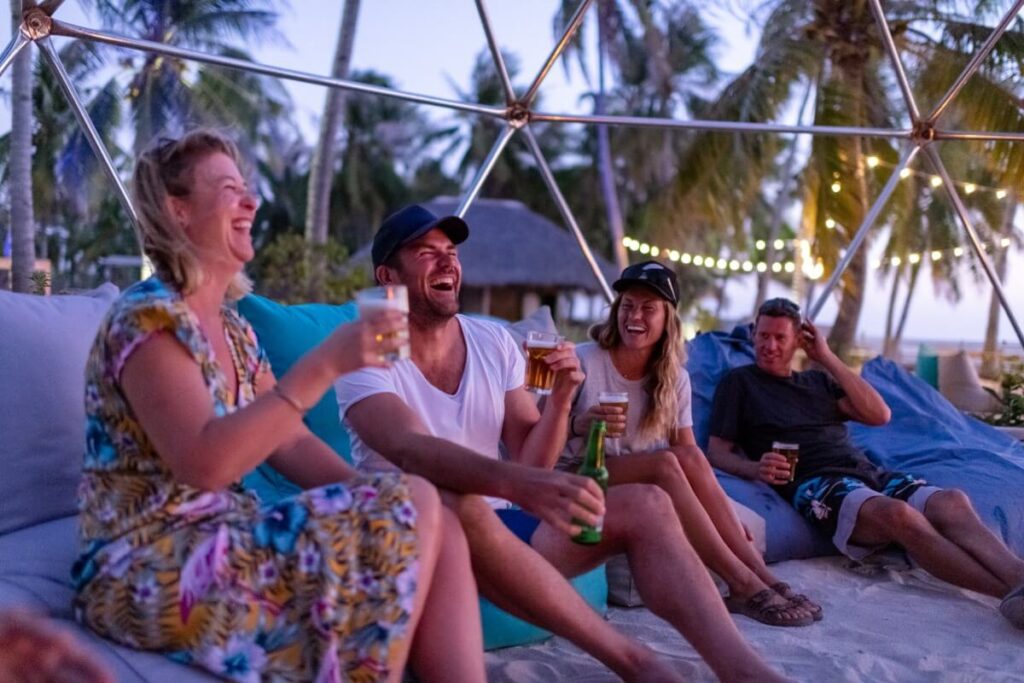 Though Punta Mita is known for its beaches and ocean views, Downtown Punta Mita actually offers quite an array of shops, restaurants, and boutiques worth exploring. Downtown Punta Mita also has amazing nightlife with classy bars and good drinks on almost every corner. If you and your group are looking to explore the bar and club scene of Punta Mita, plan a night downtown and enjoy everything the city has to offer.
6) Relax on the White Sand Beaches and Enjoy Luxury Accommodations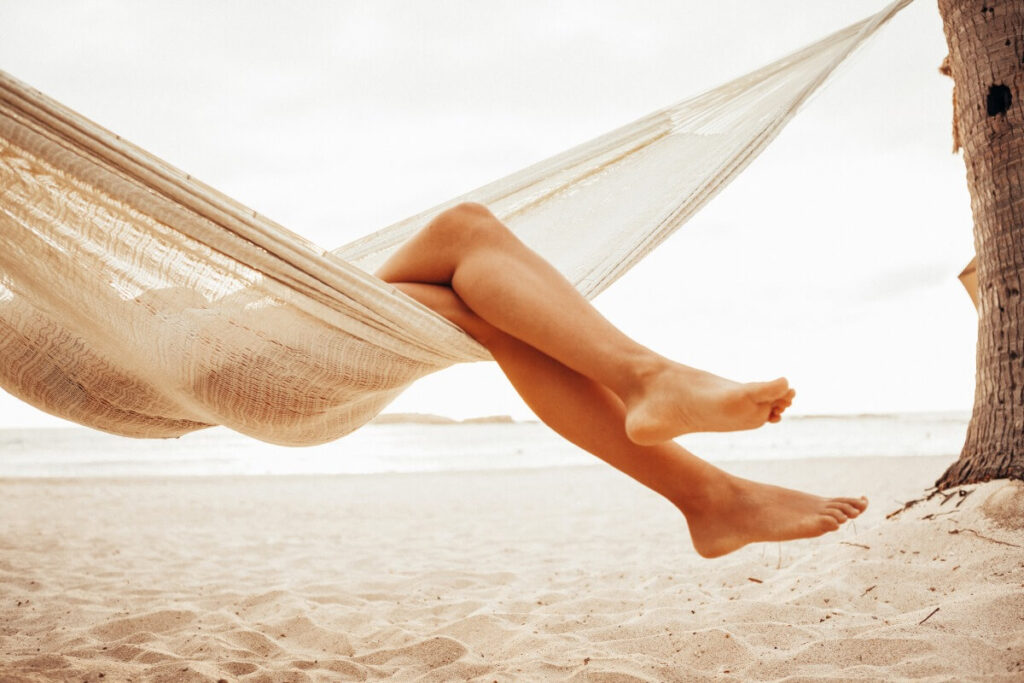 While everything mentioned above is highly recommended, it's understandable that some people would prefer to simply relax and wind down during a vacation rather than doing multiple activities throughout the day. If this sounds more appealing to you, then the beaches in Punta Mita will surely give you just that. Known for its 5-star luxury accommodations and beautiful white sand beaches, it's quite easy for anyone to do nothing and simply lounge around and relax while taking in the breathtaking views of Punta Mita.
Stay at the Best Luxury Accommodations in Punta Mita with Agave Villas Mexico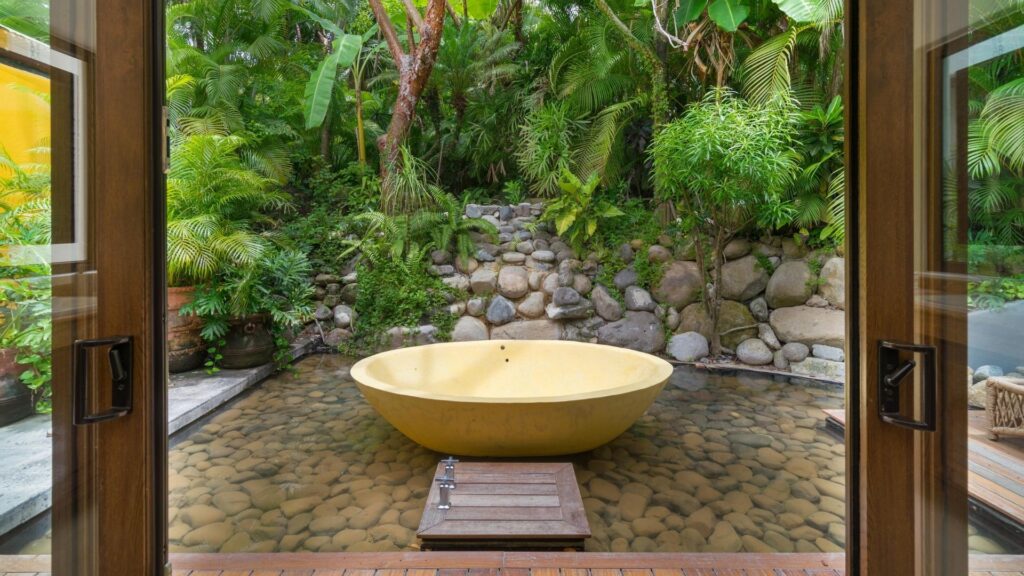 Whether you choose to participate in outdoor activities or simply lounge by the calm waters of Punta Mita, where you stay can make or break your vacation experience. No matter what you do on your trip to Punta Mita, the Agave Villas team is here to make sure that you find the best luxury accommodation without all the hassle of looking through endless accommodation options that may not even suit all your needs.
We partner with the best rentals across Los Cabos, Puerto Vallarta, and Punta Mita to ensure that you're booking a world-class luxury villa to make your Mexico experience one for the books. Contact Agave Villas Mexico and book your luxury Punta Mita experience today.