Pristine white sand and crystal-clear waters make Mexico's beaches some of the most coveted vacation spots in the world. If you long for your own private slice of paradise, be sure to browse our wide selection of beachfront villas at Agave Villas! Our knowledgeable team will help you plan the beach vacation of your dreams.
Puerto Vallarta Beachfront Villas
With shopping, dining, and entertainment along beaches like Los Muertos and Conchas Chinas, Puerto Vallarta is perfect for the beach lover that craves urban amenities.
Villa Verde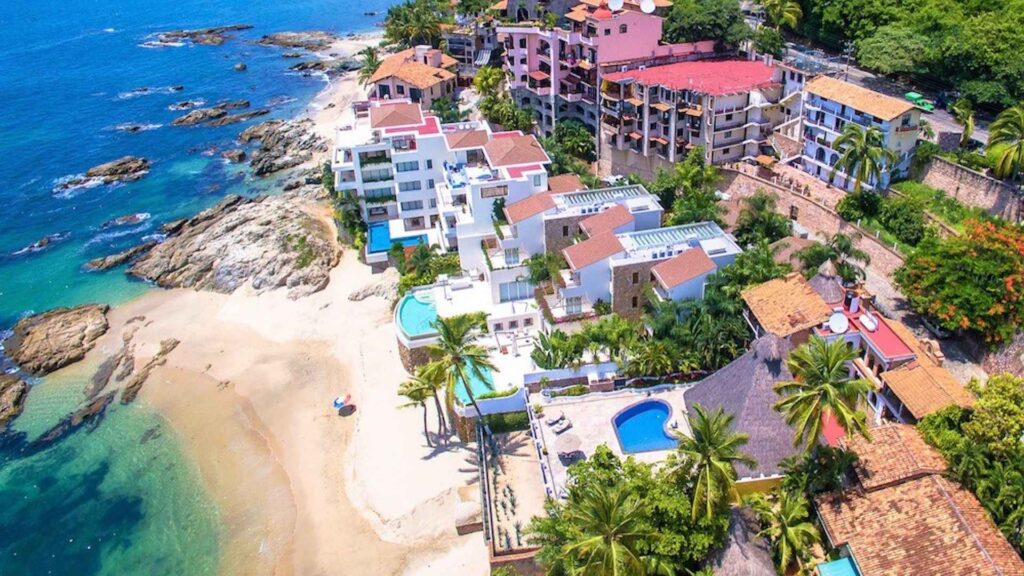 Nestled on Conchas Chinas, Villa Verde is a luxury villa with breathtaking views of Banderas Bay. With 6 spacious bedrooms and 6.5 baths, this beautiful villa is perfect for your next group vacation. Enjoy access to a pool, satellite television, daily housekeeping, and a private chef.
Villa Amapas North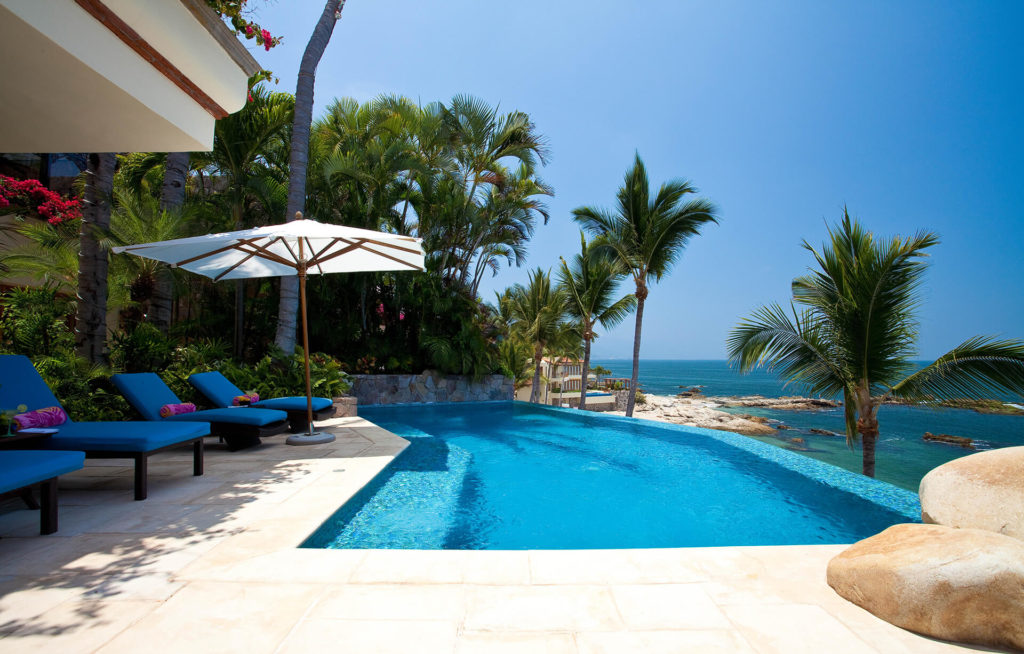 With intricate stonework walls, marble sinks, and local artwork, Villa Amapas North is one of the most stunning villas available. Its 4 bedrooms and bathrooms offer ample space to relax, and its infinity pool, poolside bar, and in-house spa services provide a luxurious touch that you'll love.
Los Cabos Beachfront Villas
With immaculate beaches like Chileno and Medano, Los Cabos is well-known for watersports, snorkeling, and scuba diving. It's ideal for those who love to spend time on (and in!) the water.
La Datcha Cabo San Lucas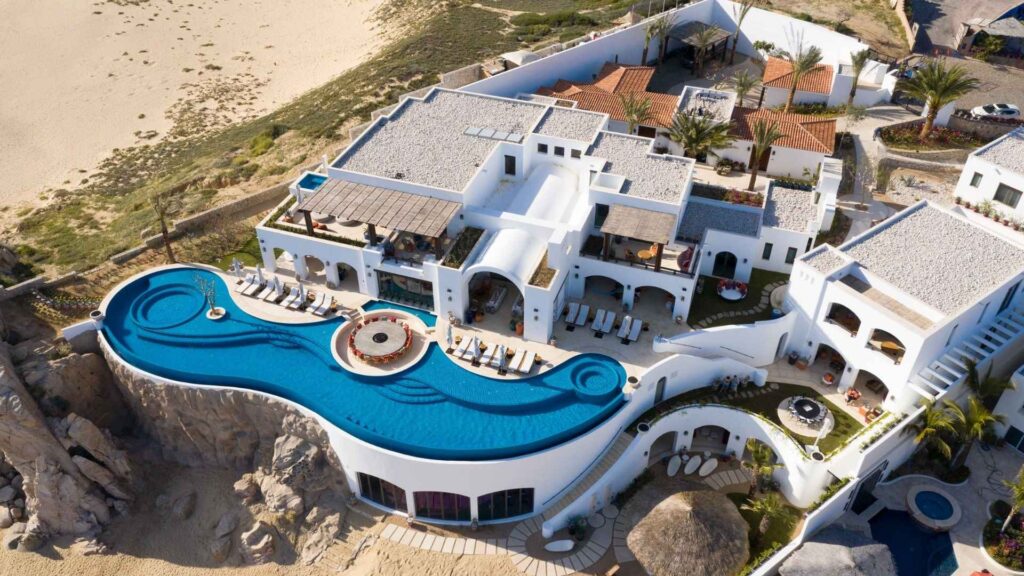 Beautifully decorated with authentic Mexican flair, La Datcha Cabo San Lucas boasts 10 bedrooms and 12 bathrooms. With luxurious amenities like an infinity pool, two jacuzzi tubs, a wet bar, a full-service spa, and much more, you'll feel like you've checked into your own private five-star resort.
Casa Koll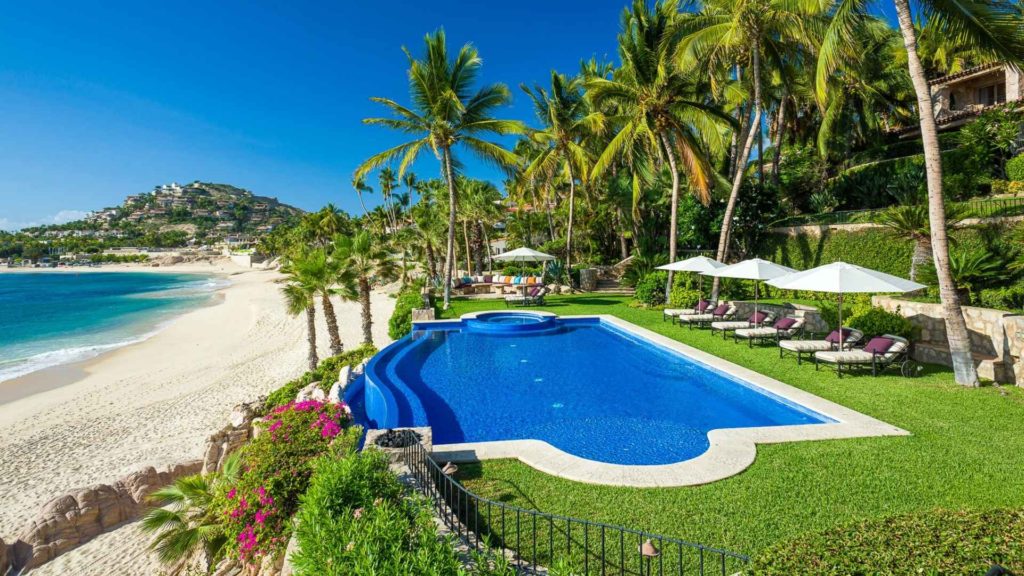 Savor the ocean breeze when you stay at Casa Koll, located on Palmilla Beach. Complete with 8 bedrooms and 8.5 bathrooms, this villa was designed with European castles in mind, providing an unforgettably regal experience. With a pool, jacuzzi, ping pong table, and outdoor firepit, there's ample space for relaxation and entertainment. On-site concierge service ensures that your stay is everything you've dreamed of.
Punta Mita Beachfront Villas
Punta Mita is known for its idyllic beauty. It's perfect for those who prefer secluded beaches in their natural state.
Casa Amore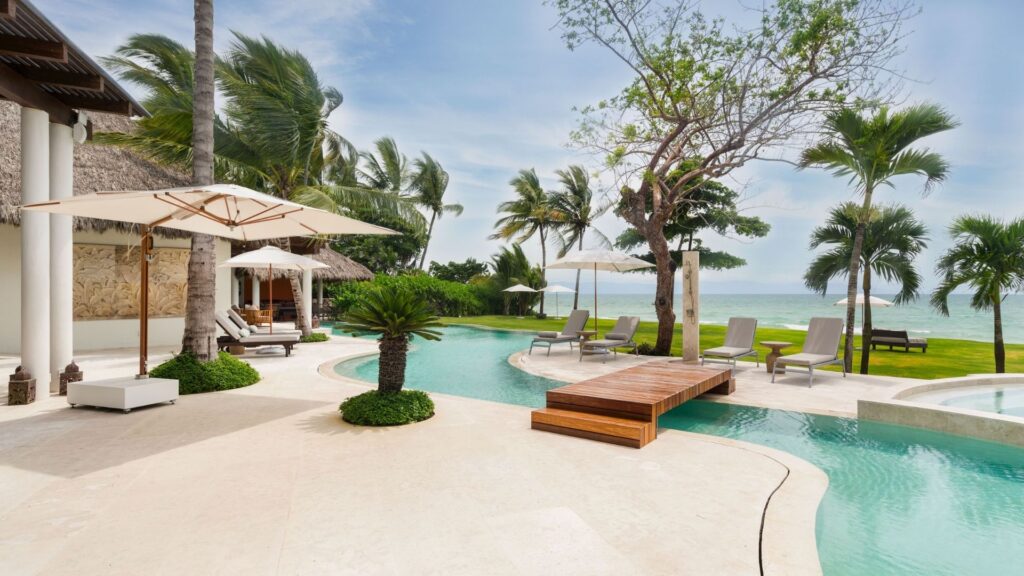 Casa Amore is ideal for avid golfers, sun worshippers, and anyone who enjoys breathtaking views and top-tier service. This stunning villa is staffed with 20 full-time employees and features a Premier Golf Membership that grants access to both Jack Nicklaus Golf Courses. Premium amenities include a pool, wood-fired oven, wine cellar, fitness center, and so much more. Now that's amore!
Casa Brisa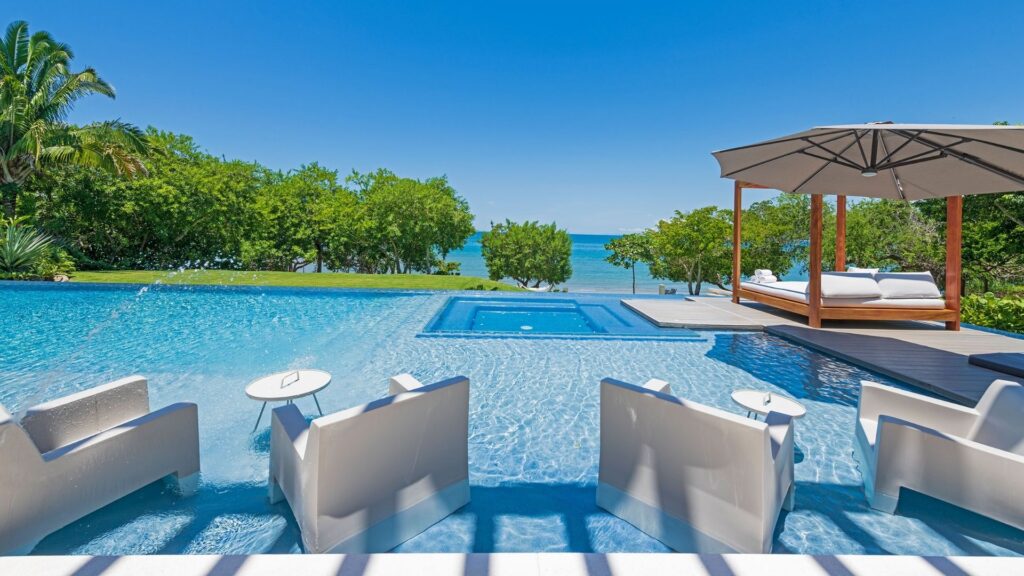 If the daily routine becomes overwhelming, retreat to Casa Brisa, a stunning beachfront estate with 7 bedrooms and 11 bathrooms. This luxurious home is perfect for gathering your loved ones for an unforgettable and opulent getaway. Casa Brisa boasts an indoor-outdoor design, with numerous outdoor seating, lounging, and dining areas to fully enjoy the beautiful and sunny surroundings of Punta Mita. This fully-equipped home features an infinity pool, golf cart, fire pit, jacuzzi, and many other amenities to ensure a delightful stay.
Riviera Maya Beachfront Villas
With some of the best beaches in Mexico, Riviera Maya is an excellent location for beach lovers who prefer variety—from quiet, relaxing beaches to busy hubs of fun activity.
Sueño Del Mar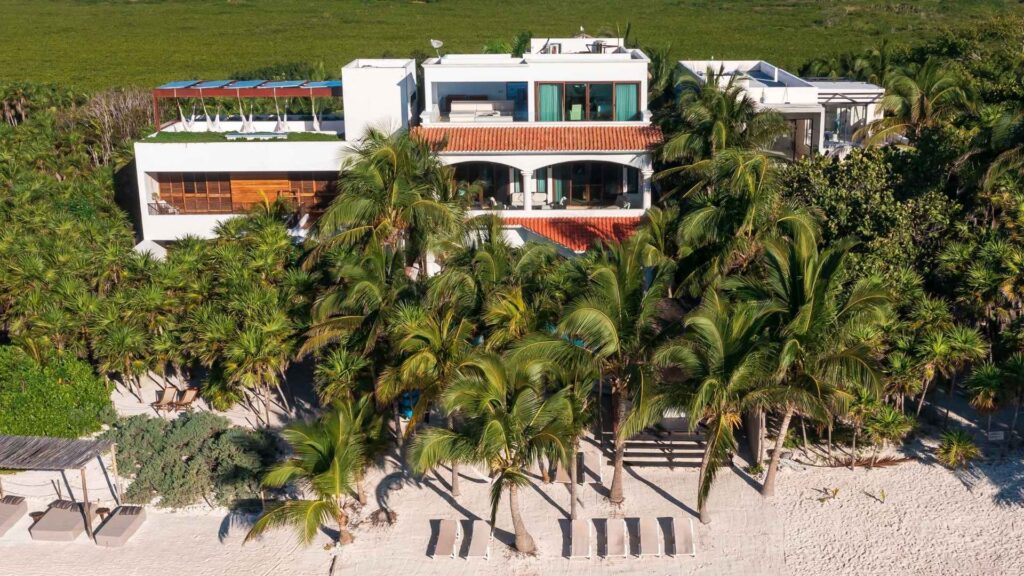 For beach aficionados, Sueño Del Mar is the villa for you, with over 80 feet of private white sand beach for you to stroll, relax, and catch some rays. With 6 bedrooms and 6.5 baths, it's a lovingly decorated space with full-time staff and amenities like a pool, beachside palapa, and rooftop terrace. You'll be fully equipped for an aquatic adventure with kayaks and snorkeling equipment!
Casa Sirenus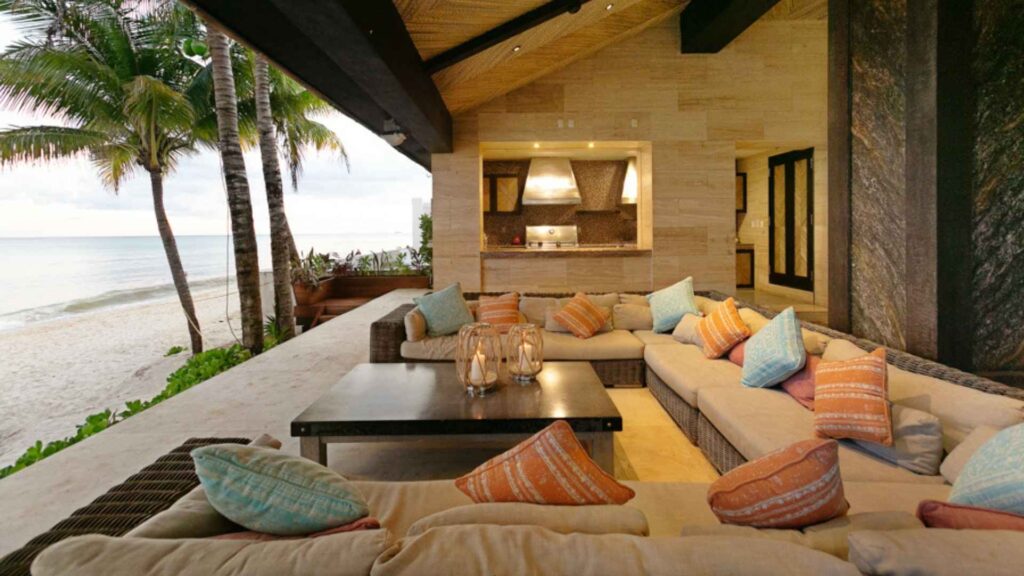 With a private waterfall and Balinese-inspired décor, Casa Sirenus represents the ultimate tropical getaway. Its 7 bedrooms and 8 bathrooms offer plush comfort, and its pool, jacuzzi, and beachside palapa provide everything you need to restore your inner peace. With a private chef, butler, and concierge services to set your mind at ease, you'll love this private haven in the tropics.
Escape to Paradise with Agave Villas
Ditch the overcrowded resorts and plan your dream vacation at a private villa! With listings handpicked by our expert team, and assistance with every step of your booking, we're confident you'll love everything about the experience. Contact one of our villa specialists today!