When planning your next tropical getaway in Mexico, don't settle for less by booking at a cookie-cutter resort. Booking a private villa ensures a luxurious, exclusive experience, along with the most breathtaking views in Mexico. At Agave Villas, we curate villa listings in Puerto Vallarta, Los Cabos, Punta Mita, and Riviera Maya, all featuring unique, spectacular views you won't find anywhere else.
Puerto Vallarta Villas with Breathtaking Views
Nestled along the pristine shores of Banderas Bay, Puerto Vallarta is known for its Malecon, vibrant marine life, and breathtaking views. Explore this historic seaside town when you book one of the stunning villas nearby.
Villa Santa Cruz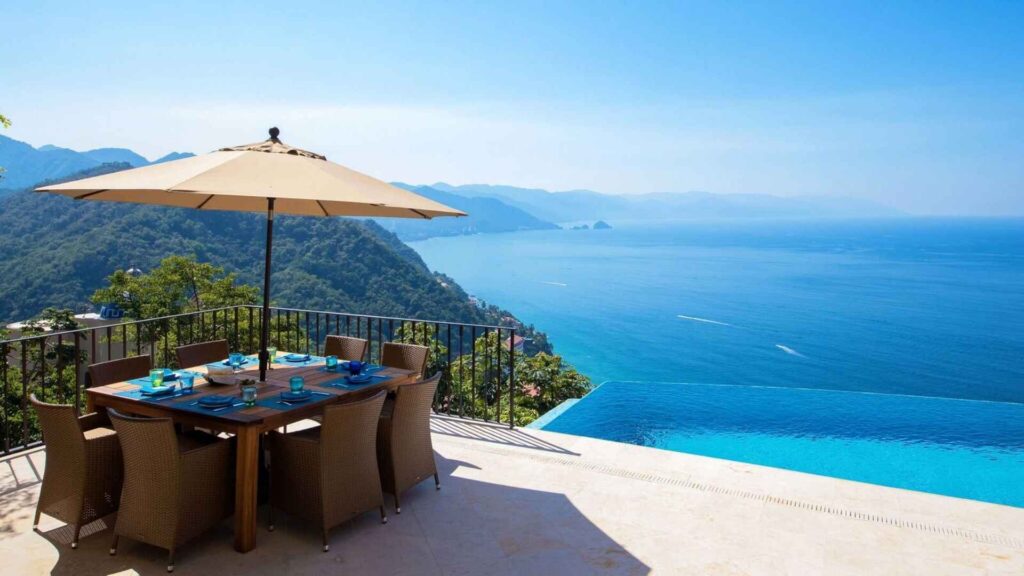 Newly renovated and located just outside the Romantic Zone, Villa Santa Cruz boasts 8 beds and 7.5 baths. Complete with stunning views of the Pacific Ocean, this incredible property invites you to kick back and enjoy your favorite ice-cold cocktail on the balcony.
Punta del Cielo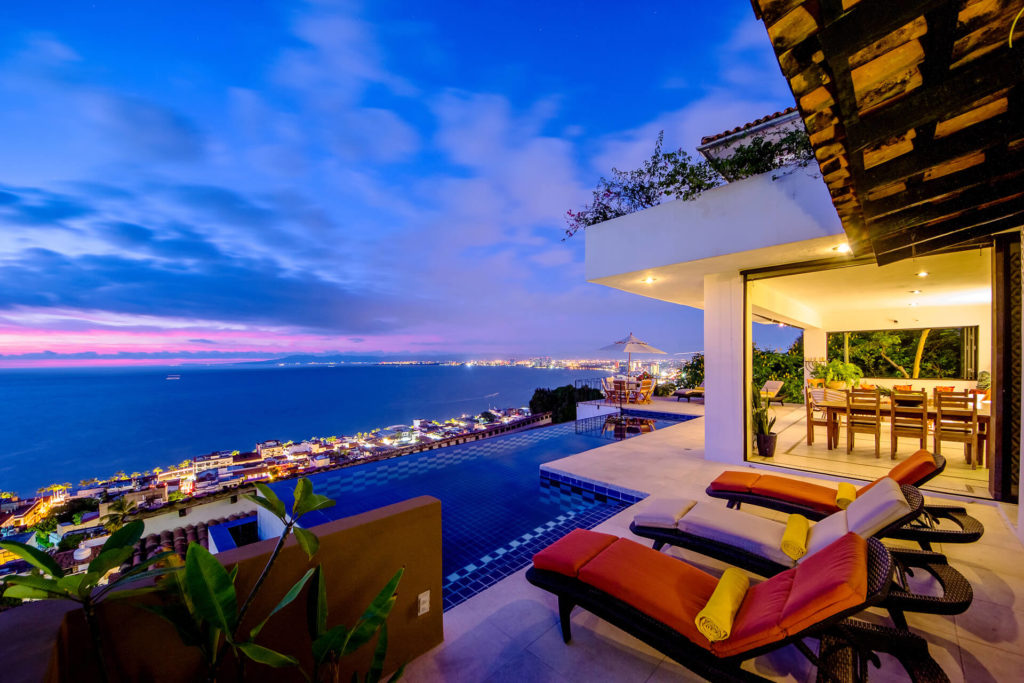 Discover why Punta del Cielo is also known as Heaven's Point! Located on a picturesque hilltop, it features jaw-dropping views of Banderas Bay. Relax in the infinity pool as you gaze out at the beautiful scenery. You'll believe you've entered your own personal heaven.
Los Cabos Villas with Breathtaking Views
Adventure awaits in Los Cabos, where you'll catch sight of some of the world's most beautiful scenery as you relax in your private villa. Never share your spectacular view again!
Villa Peñasco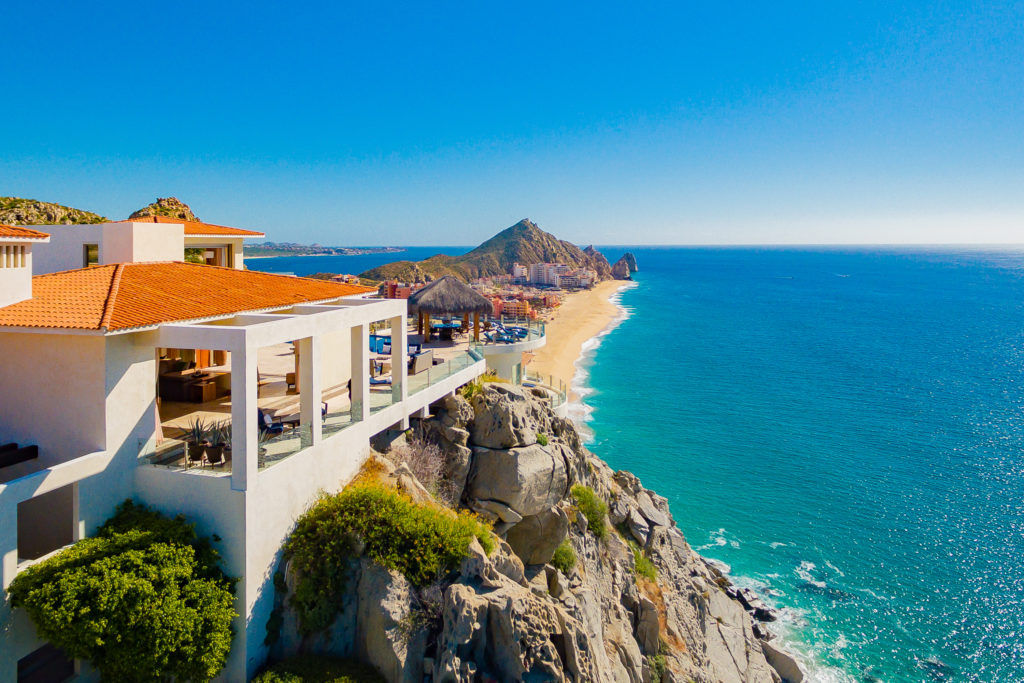 Situated on a breathtaking cliffside estate, Villa Peñasco will capture your heart with striking views of the Sea of Cortez and the Pacific Ocean. You'll love its premium amenities, including an infinity pool, waterfall, hot tub, and so much more! With 6 beds and 6.5 baths, you'll never want to leave this personal paradise.
Cielo Azul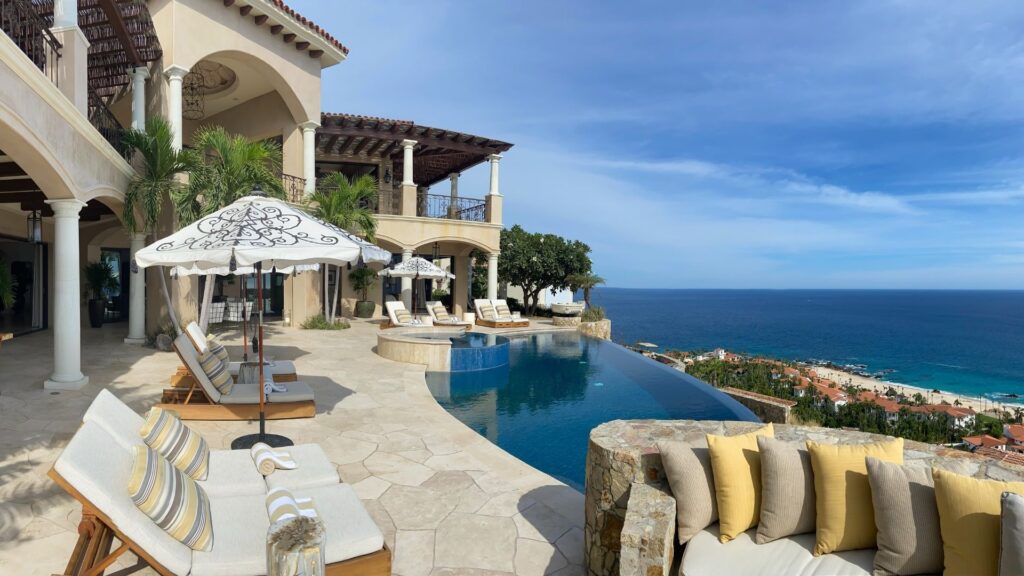 With spectacular views of the Pacific Ocean, Cielo Azul is a sprawling estate with high ceilings and luxe finishings, making it the perfect choice for the upscale escape you've been dreaming of. With 5 beds, 7 baths, a hot tub, an infinity pool, a private gym, and more, it has everything you need for your next adventure.
Punta Mita Villas with Breathtaking Views
Known for its exclusive lots right on the Pacific Ocean, Punta Mita is one of the most breathtaking locations in the country. It's the premier destination for sun worshippers and avid golfers alike.
Casa Tesoro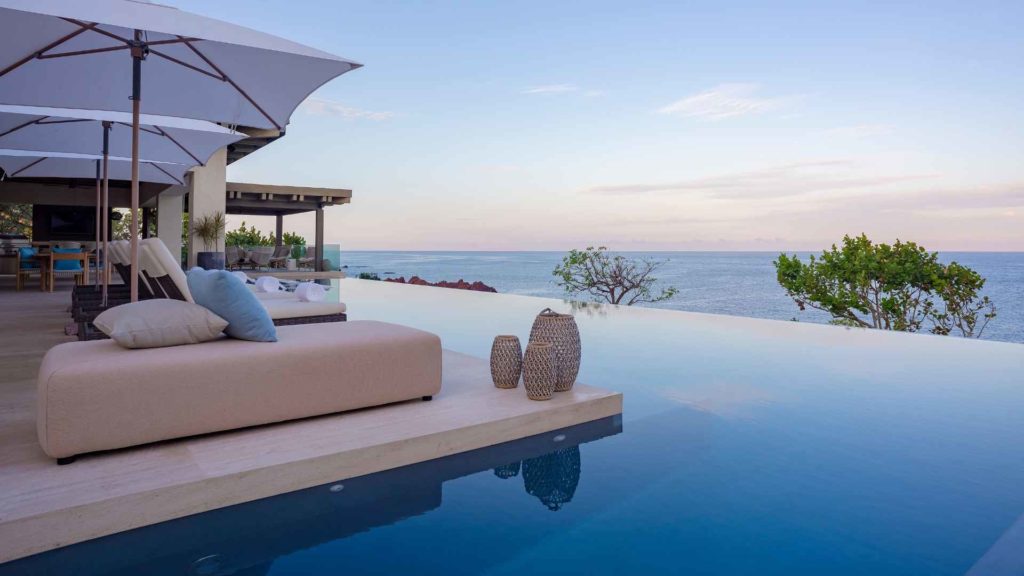 If you're looking for a secluded paradise, Casa Tesoro is for you! Sitting on one of the best ocean view lots in the region, it comes with its own private beach. Fully staffed and at your service, you'll feel positively regal in this remarkable villa. Don't forget premium amenities like an infinity pool, two hot tubs, a golf cart, an outdoor pizza oven, and a private tequila, mezcal & wine room.
El Milagro Diario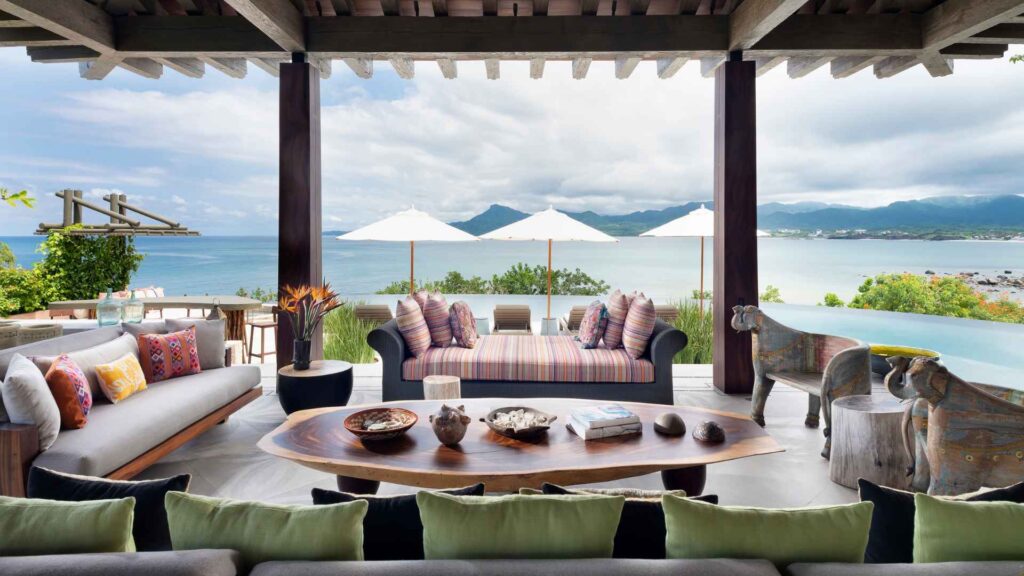 Enjoy extraordinary views of the Nayarit coastline at El Milagro Diario! Step onto the patio for a breath of fresh ocean air as you gaze at the deep blue of the Pacific. Exquisitely decorated and lovingly maintained, this cliffside villa also offers stunning mountain views alongside its 6 beds and 11 baths, infinity pool, jacuzzi, fitness room, and so much more. Villa guests can also enjoy access to the beach below the villa or walk 10 minutes outside of the villa to a semi-private sandy beach.
Riviera Maya Villas with Breathtaking Views
As picturesque as it is romantic, Riviera Maya is a couples' favorite for its lovely beaches and enchanting views of the Caribbean Sea.
Villa Sha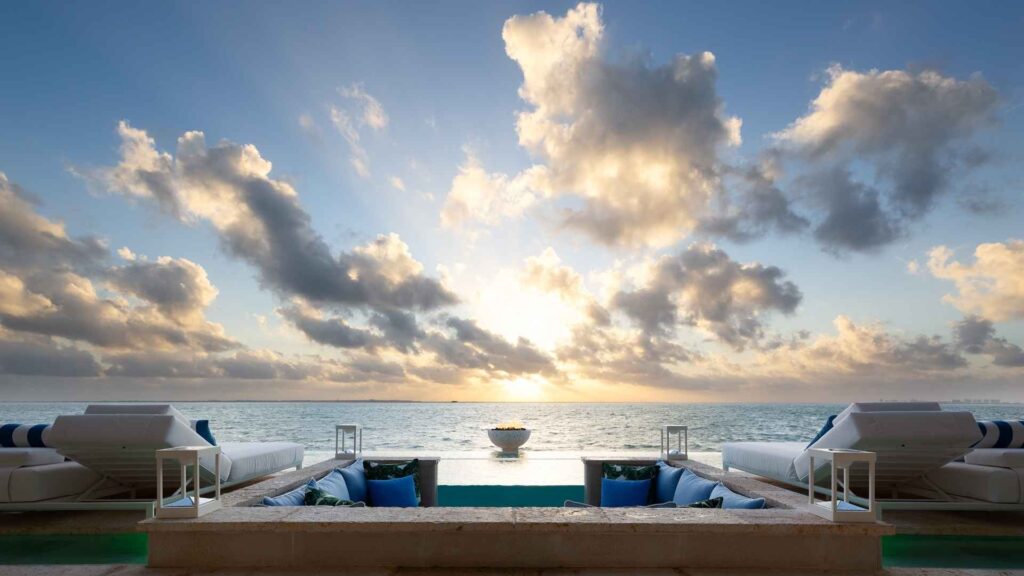 Featuring a direct view of Isla Mujeres and the Caribbean Sea, Villa Sha is a sun worshipper's paradise! Fall in love with its convenient oceanfront location, vibrant décor, and watersport amenities such as kayaks and paddleboards. With 6 beds and 8 baths, this is one getaway you won't soon forget.
Villa Na'iik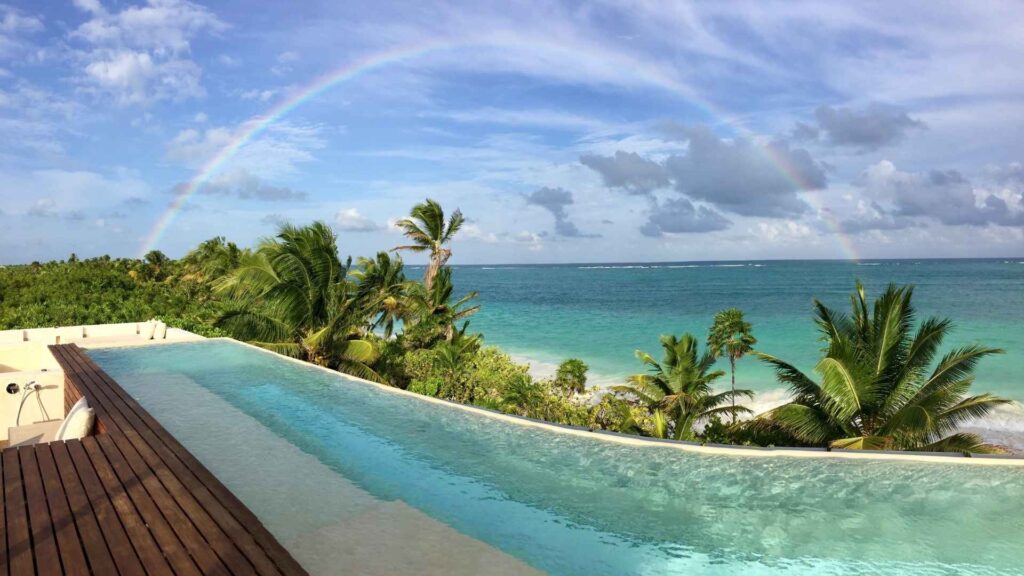 Located within the Sian Ka'an Biosphere Reserve, Villa Na'iik boasts panoramic views of the Caribbean Sea on one side and the Lagoon on the other. You'll adore its open-concept layout and rooftop terrace, along with 300 feet of private seafront and glass-bottomed infinity pool. Its 4 beds and 4 baths provide ample space for all your guests in this unique eco sanctuary.
Discover Breathtaking Views with Agave Villas
Your escape to paradise awaits! Contact us today to plan the ultimate tropical getaway, with extraordinary views that will take your breath away. Don't forget your camera!